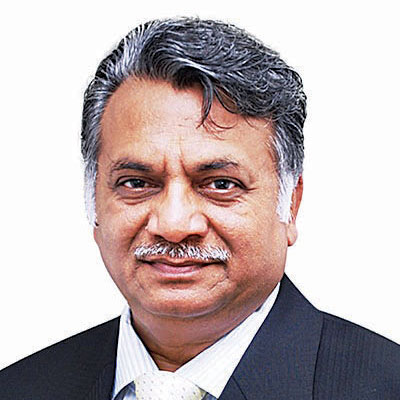 In his career spanning forty years, this plastic surgeon has operated on more than 150 victims of acid attack. An acid-attack victim requires at least 10 surgical procedures at different stages of treatment which normally costs Rs10 to Rs13 lakh or even more. Dr Ashok Gupta tells Santosh Andhale that these victims should get the Below Poverty line (BPL) status because such a step would help them to get subsidised or free treatment anywhere in the country.
Q: What's your feeling about acid-attack cases?
It gives me immense pain, because I know that the victim needs to undergo painful surgeries. At least 95% of them need to be on treatment for years. Their life changes completely. Unfortunately, the government is not taking strong preventive action to stop this violence. Despite a Supreme Court direction against it, acid is readily available to anybody. These things disappoint me.
Q: Most of the acid attack victims are women.
Out of the 150-odd cases I have operated on, 90% were women. The main reason for this is gender discrimination in our society. Only 30% of the acid attack cases are related to business rivalry or dispute and the rest 70% has a social angle attached to them, mostly rejection from girls.
Q: What is the success rate of treatment?
In my career only 2 patients died after treatment because they came from small villages where they did not get primary care. They just killed the golden hour. When they were brought to me, their condition was very critical. Even then, we did several skin grafting but they succumbed to injuries.
Q: How long can a treatment last?
In case of acid attacks, plastic surgery is a very challenging job. Every victim needs different kinds of treatment. Injuries in some cases reach the bone, damage tissues and muscles. In such cases, both the patient and the doctor need a lot of patience. You are happy when you get results after two or three surgical procedures. But some patients are left disappointed even after 10 surgical procedures as their injuries are too deep and they leave permanent scars. One of the my patient has been following up for the past 25 years.
Q: Tell me about your NGO
I set up the Reconstructive Surgery Foundation in India in 2000 with my good friends from my native place Amravati. The organisation caters to the economically challenged who need constructive surgery. I travel to remote areas in rural Maharashtra for treatment of the poor who cannot afford plastic surgery. It's not necessarily acid attack victims, but I operate on patients who need plastic surgery.
Q: What should be done immediately after an attack?
Patients can die if treatment is delayed. Whenever such incidents happen, relatives of the victim or the police should immediately admit the person in a government or private hospital where all kinds of facilities are available for treatment. Such patients need trained and skilled doctors and good hands of a surgeon. In cases where acid is thrown on the face the expertise of an ENT and ophthalmic surgeon is also required. This is a team work.
Q: What needs to be done for rehabilitation of victims?
Such patients should get the benefit of Persons with Disability Act. After a patient survives an attack, the government should take care of their rehabilitation. It needs to form a registry of acid attack victims. They should be given BPL status.