Addressing a function of the Association of Medical Consultants (AMC) on Sunday, health minister Suresh Shetty said doctors would become a hated lot as greed for money is leading to patients being overcharged and he hoped that they would stop unethical practices. On the eve of Doctors' Day, which is observed on July 1, dna talked to Dr Sangeeta Pikale, president of AMC, on the minister's remarks and other related matters.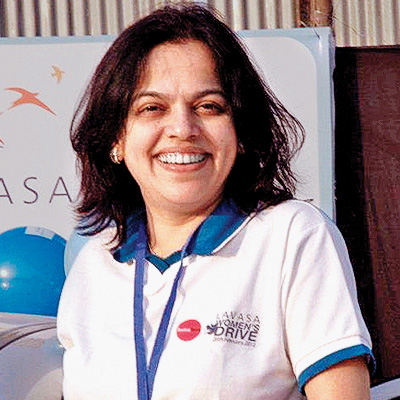 What do you have to say on Suresh Shetty's remakrs?
I would not like to comment on the minister's statement. AMC has endorsed ethical, scientific practices and has stood against the cut practice. We are the only doctors association that has set quality standards for nursing homes. Today, a doctor wanting to have a nursing home requires so many licences, like a nursing home license, a fire NOC, PCPDNT licence, shops and establishments licence, and so on. Just one mistake and the doctor will be pulled up. The bad apples should be punished, but not at the expense of good doctors.
Do you think the doctor-patient relationship has been affected and that patients don't trust doctors anymore?
Each day, millions of lives are saved by doctors conducting surgeries. It might be one uneventful incident that is highlighted in the media for which the entire doctor community is blamed. This is creating paranoia among patients. Corruption is prevalent in every section of the society. Why blame doctors alone?
Do you agree that healthcare is getting costlier and the medical profession has turned into a business?
There are many factors that are leading to healthcare becoming costlier. The public at large and the government have caused doctors to get into commercialisation of medicine. Today, the patient wants 100 per cent results which leads the doctor to get all possible tests done. This has contributed to a rise in the cost. Also, nursing homes are not encouraged by the government which has strict rules and regulations. Procedures in nursing homes are cheaper than corporate hospitals. But nursing homes are shutting down as doctors are unable to cope with the government's demands and as a result corporate hospitals are flourishing.
Is cut practice the main cause for the deterioration of the doctor-patient relationship?
Why focus on the medical fraternity in isolation? This practice has been going on in our society for a long time. I've been in this profession for more than 25 years and I have never given or taken any cuts. As an association we have encouraged ethical medical practices. When Dr HS Bawaskar, a physician, filed a complaint with the Maharashtra Medical Council (MMC) against a private diagnostic laboratory offering commissions to refer patients, the fraternity supported him and MMC took appropriate action.