Three years ago the redevelopment of Mumbai was the talk of the town. It seemed then that the state government was finally willing to give this a big boost. After all, cities remain vibrant if people inhabiting them also remain zestful.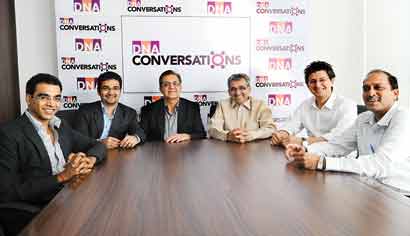 Three years ago the redevelopment of Mumbai was the talk of the town. It seemed then that the state government was finally willing to give this a big boost. After all, cities remain vibrant if people inhabiting them are zestful. But you cannot expect people to exude zest when most buildings in the city are crumbling.
Mumbai's other problem: It's almost an island with very little fresh land for development. Hence existing crumbling buildings must be redeveloped. But for one reason or the other, this has not happened — even after the initial euphoria three years ago.
Now, once again, it appears the problem is being addressed with renewed vigour, except for some vexatious issues like buildings on defence lands. These buildings came up legally, but now the defence does not want redevelopment on its lands. So what are the people, who legally bought or built houses there to do? Will the defence buy back their houses at market prices? Or will there be a new policy?
Except for such tricky issues, DNA managed to get some excellent views on the subject from a panel of experts it invited for a 'Conversation'. The panel comprised (in alphabetical order) Nishant Agarwal (managing director, Avighna India), Sunny Bijlani (director Supreme Universal), Boman R Irani (chairman and managing director, Rustomjee), Ashok Mohanani (chairman and managing director, Ekta World), Amin Patel (MLA, Government of Maharashtra) and Ramesh Prabhu (chairman, Maharashtra Societies Welfare Association).
Given below are edited experts of the discussion that was moderated by DNA's RN Bhaskar, with editorial support from Ashutosh Shukla:
DNA: We would like to understand from you the current situation regarding redevelopment in Mumbai.
Boman R Irani: There is need for a long-term sustainable redevelopment policy. When I say this, I mean that anything that is decided in terms of what is required for redevelopment should be cast in concrete and not just in hay. What is necessary is to have a policy that will at least stay in place for the next 10 to 15 years, if not more. And the idea is you can incrementally better the policy. But you cannot pull the rug off from under the developers' feet.
Any kind of redevelopment – and all my friends out here will agree – will take anywhere between one to three years to mature. Unfortunately, by the time you start talking to the members and go around meeting up with them giving proposals nowadays, policies change. The developers reach a stage when they release ads in newspapers, run the process, people begin bidding on that basis, and suddenly the policy changes.
Halfway through — or even after a developer has paid a substantial amount of the deposit – the government pulls the rug away and says, "Well, we had promised you that we'd give you 2.5 FSI [floor space index, which is the ratio between the land area and the built-up area of the premises, subject to regulations], but now it's got to be on the basis of sharing." It happened in MHADA [Maharashtra Housing and Area Development Authority] some time back on September 20, 2010. They just decided that no more FSI is to be given against premium.
Here are developers who are sitting with a host of redevelopment schemes at various stages of progress. And things don't come in on the first day out there. They usually take (time) and come in step by step. While you're working on it, one fine day you found out that the rug is pulled off from under your feet.
Second, as far as redevelopment is concerned, a very big issue at least in the MHADA is environment clearance. They won't take you up for environment clearance unless you have an offer letter stating that you've got this kind of FSI.
And if you take it in part, which is exactly what happens, you do only part of the project, thus use up lesser area, which does not require an environmental clearance. Then you do the second part. When you want to finish the project, you go to get the clearance and you find that you're caught in between the devil and the deep blue sea because you've started the work. Here is an environment clearance that is not taken because you did not utilise that amount of FSI. You're under 20,000 square meters.
And when you go back and tell them, "Okay, now, I've got the offer letters." They'll ask, "How did you start the work?" So what you really do? What needs to done is that the government should think it through. They need the industry's backing before passing rules.
We've told the authorities time and again that MCHI-CREDAI [Maharashtra Chamber of Housing Industry] is the largest association, the most well-organised association in Mumbai. We ask government to please interact with us before it comes up with a policy, which then has to, for whatever reason, be pulled back. All these things will affect redevelopment.
What happens then is that the end consumer always suffers. Whether it is my end consumer who has trusted me and given me his apartment and I've demolished his building to give him a new apartment or the guy who comes in with fresh money and says, "Here is the money; I want to buy an apartment." Both suffer.
And from every single side, the only one who gets flogged is the developer. It is as if it is his whole jurisdiction to be able to take care of all things that are unnatural and supernatural. So my only suggestion is work on a long-term policy. Cook up anything but come up with something that will stay cast in concrete for at least 15 years.
DNA: Sunny, your views?
Bijlani: Since we all sail in the same boat, we all have the same pains. The problem is that there are various approvals that are required. Each scheme is governed under a separate governing authority. Each scheme has its own nuances.
For a developer, every different scheme involves a separate authority to deal with, and there are hundred different challenges that you face. You take a year or two just to convince a society to take the development forward. Post that, there are hurdles in taking the society off.
That is why, for the last two years, little redevelopment is happening.
It's obviously because of a lack of will in taking the decision forward. There are so many different bodies that are responsible or must be consulted before any reform comes that the entire time taken to deal with them causes delay. That adds considerably to the developer's cost. The authorities are not even looking at that.
Secondly, the biggest challenge is that there is nobody who is there to support the developer. Once the developer has got 70% consent [from the beneficiaries of the redevelopment project], and although there's a law that you can proceed with redevelopment once you have 70% consent, even if one single member decides to challenge the rest, he can hold both the society and the developer to ransom. To take the project forward you have to go to court, to the registrar of societies, etc.
These processes are so long-drawn that for you to proceed with the work you would want to even try settling with the disputing members. The one, who settles last, laughs the most. That's kind of game right now.
It's not just approvals. It is a holistic approach towards redevelopment, and the policy-makers need to factor that into the development plan. That is how you can really change the entire skyline of the city and give it the kind of infrastructure it needs. We are not just adding houses; we're giving infrastructure to the entire city here.
Mohanani: I see three major challenges that we're going through.
First, around 53% of the population stays in slums. It is very obvious that we need to redevelop, if we have to do anything about reducing the size of the population in slums. You need infrastructure. We lack miserably on this front. We are still in the British times. The drainage systems are still in that same era. We haven't changed since then. Public transport, monorail, everything is on but it's still not happening fast enough to support the redevelopment that is required.
You'll be surprised to know, that there are 20,000 societies which need redevelopment as of now. There are 17,000 cessed buildings which need redevelopment, including cluster-development. Then there are thousands of MHADA tenements which are waiting for redevelopment.
Long -term policies are not happening here. Even the incentives are gone. The government has to do something for developers to take the initiative. We are talking about Singapore, we are talking about Hong Kong, but what are we doing to become as vibrant as those cities?
The second challenge I see is the absence of clarity on policy – CRZ [coastal regulation zone], cluster, nothing is happening here. You can't redevelop in a CRZ, because you can't get any incentive FSI. Cluster development policy is still not happening.
Lastly, we need public-private partnership. Unless we don't address these three key issues, we'll be only talking in this room and not moving ahead at all.
Agarwal: I think that one of the most important things that needs to be done is for the government to take a step back and to first understand what is its goal. Does it want to lower real estate prices? Does it want more revenue for the government? Does it want to increase housing stock? I mean, what is it that it wants to do? I think that its objectives are not clear.
For example, if the government increases the rates of premiums and other related things, that increased price gets transferred to the end user. Moreover, we should have larger clusters so that the area gets developed properly.
The only way infrastructure can be developed in the city is through redevelopment. There is no other way, because there are very few open pieces of land. So there is no doubt that redevelopment needs to be encouraged. And I think the best way to do that is to be practical about it. I think that's what is lacking.
It is very well to say that we want to do this and we want to do that. But what are the ground realities and the practicalities of doing things? One good instance is that of getting environmental clearances.
Consider for instance that if we have to develop buildings where people are living in rooms with an area of 110 or 150 square feet. The new law says that you have to give them 300 square feet minimum. That itself pushes the need for FSI to be 3. And if include car parks, staircases, lift lobbies and all of those kinds of things, you will need an FSI of 6 or more. On the top of that, the environment clearance requires you to have 50% open plot land whereas none of these buildings had any open land.
How does that actually translate into redevelopment with the existing rules? The only solution that comes to mind is that you need to develop larger chunks instead of just doing piece redevelopment so that you get proper road widening. You can give land for a BEST [electricity supply] substation as well. In small pieces of land, that's just not physically possible.
I think that the government needs to take a very practical approach. Everybody knows that real estate isn't the easiest business to be in. You need to incentivize the developers properly.
The 70% consent problem is causing people to back out of redevelopment related decisions. If you've given an irrevocable consent, there should not be any backing out as long as you have understood what you're getting into. You can't just keep on reviewing an irrevocable consent.
After all, people are spending a lot of time, a lot of money, investing everything to get their homes redeveloped. Hence, the government needs to be very practical about it. I'm not saying take away people's rights; but at the same time, define these rights properly.
And then make sure that there is no bargaining after that.
DNA: Ramesh, what is the current state of redevelopment? How effectively is redevelopment going along?
Prabhu: First of all, the greed has entered in the minds of every flat owner. Now, what he thinks is "I'm the king", and most important is everybody thinks "If I am the last person to give the consent and I can always get more that what the others get." "I can dictate terms". That is the major constraint.
We have already suggested to the government that the way there is a 95(A) section in MHADA, where the developer has complete authority to evict the people who are creating trouble. We need a similar law for redevelopment as well. That is one suggestion the government is working on. The developer ought to be given complete authority in such matters, so that the plans do not have to be reviewed by the City Civil Court, the High Court and all that.
And we need to be assured that once the consent is given, that cannot be withdrawn. In fact, the courts have already ruled on this – that once the consent is given, that is final. Nobody can withdraw a consent that is given; you can't make tamasha out of it.
Agarwal: The only trouble is that going to the court to enforce a decree given in a previous matter takes time. We need this law to be part of the redevelopment rules.
Prabhu: I agree. Any redevelopment that we have seen confirms that it takes at least five years for a society to come to a resolution on the type of redevelopment it wants. At least two committees have to be overruled and dissolved, before a third comes into the picture and then the redevelopment takes place.
This is a very bad situation. You cannot delay redevelopment. It has to take place. There are 25,000 cessed buildings. The problem is every tenant who is supposed to get 300 square foot, wants 400 square foot. He thinks that as the 4 FSI is given, it is the developer who is making a lot of money. They don't understand that the government has come out with the scheme so that they are re-housed. That message should reach to the people. The day we are able to deliver that message to the people, I think it will make a lot of difference.
Even the developers need to have a code of conduct. Developers should observe a rule that if one developer has taken up certain project and the agreement is concluded, then no builder should try to come up with a counter offer.
We have such rules for chartered accountants [Prabhu is a CA]. If one (CA) has accepted the offer, and unless and until he issues an NOC, another CA cannot accept a client's mandate. Let us have something of this sort for developers as well – that once a developer has accepted some offer, unless and until that developer gives an NOC, no (other) developer can take up the same project till. The previous builder gives his NOC. Maybe, MCHI-CREDAI should take up such a code. That can make a difference.
What is happening is every tenant has one or the other contact with developers. They discuss the offerings made by one builder with those offered by another, and want the best of both worlds.
The blame should be equally on the tenants and maybe the developers. More and more education will make a difference.
DNA: Is it possible to know how many projects have been redeveloped during the past two years?
Bijlani: During the last 23 years there are only 1,600 chawls that have been redeveloped.
Irani: Correct.
Bijlani: There are about 5,00,000 more units that need to be redeveloped. At that pace, it will take close to 200 years to redevelop Bombay.
DNA: That's a good indicator.
Bijlani: I believe that after 2010, especially for MHADA, not more than 7-10 files have been cleared. That is because of this entire premium issue is still in a limbo. There are I think close to 200 or 300 files still pending with MHADA. At the pace, I don't see too much change happening within the next five years.
DNA: In fact, during the last two years, we've seen two very large cluster development projects that were supposed to takeoff. One was the Bhendi Bazaar project, and the second one was at Chira Bazaar project. What's the status of those? Any comments?
Mohanani: Why talk about those two projects? What about Dharavi? That is in the cold storage. Both Dharavi and Chira Bazaar.
Irani: Dharavi took off twice and crash landed. Let me tell you one of the major reasons why we believe that Dharavi will be continue to be a difficult project to execute by the government. The government comes in with a scheme and all they say, "The master plan is here" and "this is what needs to be done". What they forget is a human element.
The human element is very strong. The government does not lay stress on the human element at all. It does not say, "We will take care of all legal issues. You proceed with redevelopment." The government does not say, "The developers need to deal only with us". Instead, what the government says, "You have to pay us a premium, and then go to the ground level and fight your own battles". It cannot happen. So that's not going to happen.
DNA: You need an umbrella from the government side also.
Irani: You either need an umbrella or you need them [the tenants of the slum] to get out.
Prabhu: Yes.
Irani: You'll see that around 6-7% of Dharavi has got certain buildings done (by developers). Whatever was to be done, they did it. They brought up apartments for free sale. They've done all of that. But the moment you say the government is stepping in and only going to take 10% or 20% of the initiative and take the money for the entire thing and leave you to do your own battling, it's not going to work.
Let me just talk a few things about development and why most of the developments are continuously in a state of dialogue. I have seen the members want to go for what is called the highest offer. But nobody talks about having the best offer. The best offer is the one that will finally work out in everybody's interest. The highest offer is what you get on paper on that particular day. And everybody is swayed by the highest offer. Nobody waits around to see what the best offer is.
They need to realize that redevelopment means change. You have to understand that this change is good for you. It has got to come from within. And there are bound to be certain age-groups will not really want to take that lead. They are in that mental state. They think, "I've got a few years left; I'd like to breathe my last breath here". That is understandable.
Yet, redevelopment means change, and this change is good for you or bad for you. That is something you need to decide and then go for it. The notification of Jan 3, 2009, takes care of a lot of issues. That is extremely good.
But societies need to get all their members on a common platform. The common platforms are: Are we looking at security, like you mentioned? The goal should be clearly defined by the society also. What do you really want? Do you want the highest offer in terms of money? Do you want the highest apartment quality? Do you want the largest size, etc?As was said earlier, it takes about 5 years just to get redevelopment off the ground.
But then, one fine day you find out your plot is affected by CRZ. You go in for the redevelopment. You take the DP [development pl.an – for a city] to be be sacrosanct. Then one fine day you hear that your plot is suddenly affected by CRZ. On the 7th of Feb, an office memorandum states that if road in front of your house is 27 meters wide, you cannot go beyond 60 meters. How are the tenants, the building's society members, going to understand all of these things? They'll say," Damn you! Man, we gave you the society, you've to do it".
Let me tell you about prices. I hear the whole world ask one of the most common questions, "When will prices come down?" But then go to any housing society meeting and you will hear, "kitna jayada milega (how much more will we get)". When they are on the take side, they want more, when they are on the give side, they want to pay nothing. That won't work.
Then you have the government with its tongue-in-cheek policy. When it wanted to sell mill lands, they could have very well have said "who is the bidder who is going to give me 2,000 homes? 5,000 homes? They didn't do that. They held the gavel, and said "highest bidder please!"
If you want to create homes for all or you want to create what is called mass housing schemes, you come up with government's own lands. You should tell the people "we don't want your money, what we really want is homes", right? But the government does not do that. Instead, it comes up with the idea of an economically weaker section housing policy where any plot above 5,000 meters -- it could be an individual plot -- will get 20 % reserved for economic weaker section. The government says, "banake humko doh (make and give it to us)", that's it.
You have to look at this as an industry that gives you 11% of your GDP. It supports 400 allied industries and after agriculture it is the second largest employer including infrastructure in the country. This is the one sector that has spun billions not only for the people of the city but also for the government.
We build what is going to become the stamp of the future. If a Gateway of India was not built who would know what you would put on the Mumbai? Today all the high rises that are being built will one day become the city's defining skyline.
Every single developer fears the idea that he is considered as a hunter. I can tell very honestly, he is the hunted.
Applicability of law is also tweaked heavily in favour of the members of a housing society rather than the developer himself. A developer is supposedly the person who can do everything. Yet he is the most blamed person on planet earth. Having said that, one last thing is I strongly believe the government needs to empower its officials. Today, every official is worried.
The RTI which is supposedly such a good tool is more misused than used.
Bijlani: Blackmail.
Irani: Blackmail, exactly. Officers are scared to take any action because these are not the times when action is rewarded. Inaction is being rewarded.
Mohanani: One more thing. As was just said, we are the second largest employment industry.
DNA: Yes.
Mohanani: And yet, we do not have an industry status for us. This is how we're rewarded. How do you expect to build when you don't get incentive FSI? There's so much of slum that falls within CRZ. How do you deal with that problem?
Patel: The fact is that there are different types of redevelopment in Mumbai. One is the development which we talked of within the Island City -- where there is no place to develop, unless and until there is redevelopment in 33(7)
DNA: Could you explain what 33(7)?
Patel: 33(7) is for redevelopment of old cessed building built before1969. Actually there are three types of cessed building, the A category, B category and C category [depending upon when they were constructed].
The government is coming out with the proposal and the CM [chief minister] has assured that all categories, A, B, and C will be merged together. So now we have a plan that the entire pool of cessed buildings in the city will be taken up for redevelopment within the Island City.
[Section] 33(9) is for cluster redevelopment. Here we have two sets of people. One, comprising good people who come to the fore and work on good redevelopment. Then there are people who have malafide intentions. For example, the Chira Bazaar Redevelopment Scheme was one where there was not a single consent taken from the tenants whose residences and properties they were planning to redevelop. Other side we have SBUT [the Bhendi Bazar cluster redevelopment project].
DNA: The consents were wrongly taken.
Patel: Till today there is not a single consent with the developer and he is saying "I am a good developer". How can government give permission to this kind of redevelopment?
DNA: Fair enough.
Patel: Then we have the SBUT, the Bhendi Bazaar Redevelopment Scheme, where the developers have obtained around 80% of consent from the tenants and about 80% of the consent from landlords as well. But in 33(9) the major problem, and concern, is that they need 100% consent from the landlord without which redevelopment cannot take place.
So I approached the government and urged it to consider that there should be some relaxation in 33(9). Maybe not 70%, but it can be a 90% consent from the landlord. That is when the government could intervene and MHADA should be empowered to take over the property relating to the 10% of the landlords who are not agreeing to the redevelopment of that area. Maybe, not at the redevelopment price, but at a premium to the redevelopment price.
DNA: Okay.
Patel: The CM has told me that he will consider the issue. I've spoken to the new Housing Secretary..
DNA: Yes.
Patel: Unfortunately, Section 33(10), for slum redevelopment, is not working to the expectation of the government. I have spoken with the new CEO and he has given some suggestions about what more can be done to modify the scheme. Right now we have to do some modification in the 33(7).
We had made some modifications (earlier). There was a premium on the redevelopment side. Government accepted the proposal that the rehab portion should not have the premium otherwise it was not possible for any developer to construct a building after paying premium on the rehab portion. Now there is a premium on the resale portion.
DNA: Okay.
Patel: On the fungible FSI (the change in police), according to me is good for the developer because, as I said, there are two type of developers. We have seen that podium for parking has been sold in the open market. The refuge floors have been sold in the open market. DNA has done that story. There should be some control on developers as well. The government had a policy that eight tenements of 300 square foot will be given one parking. I don't agree to that kind of thing.
DNA: Because everyone has got to park.
Patel: Everyone needs a parking.
DNA: Yes. Otherwise, others will have to park in streets which is also wrong.
Patel: RR Patil, the home minister, has often said that you cannot park on the road. The UD [urban development] minister says you cannot park in the building, so then where is the parking? There are some things that have to be changed. We are talking with the government.
I think that in this assembly session we'll be able to solve this problem. But you cannot put a cap of one parking lot for eight houses.
DNA: There are two ways of looking at parking. One, either the government creates parking spaces, or the developer should do this. But somebody has to create the parking spaces.
Irani: But where?
DNA: Increase the FSI.
Patel: That again will become a high rise issue. The 70 meter height rule has to be relaxed. It has to be 120 meters. That is also something about which I am talking to the government. It has to be increased, because 70 meters is a 22 storey building. Every redevelopment in 33(7) is 22 storey building. The reason is that, if you are developing a 1,000 square meter plot, in a 22 storey building the rehab and sale component cannot be possible.
Irani: Basically it is neither of those issues. What one really has to look at is the competency of your consultants out here. Someone doubts them at one point of time. Today most of our RCC guys are building 150 meters by themselves.
Patel: Times have changed and there is new technology. We will definitely do something about it.
Irani: There has to be some reasoning for 120 meters. It can be 300 meters also for instance.
Patel: No, no, I agree with you. But if you go for 150, then there are some other issues also.
Mohanani: What does the National Building Code say?
Irani: The National Building Code is actually silent on this.
Patel: The main problem is that the persons, who are affected, apart from the politician and their developers, do not come out and publicly speak about such problems. People living in such buildings are not aware how they are going to be affected.
DNA: It is the job of the government to inform and to educate. If there is clarity of explanation, both from the government and from the builders, a media house is always ready to talk about it.
Patel: I am appreciative that during [the former municipal commissioner] Subodh Kumar's tenure, when DCR [development control rules] were on the verge of changing, the media played a very important role. The word affordable housing is only on paper. What these gentlemen talk about is not affordable housing. It is not possible. It is a very big issue and the government will have to think about it.
DNA: It's a government policy.
Patel: It's a government policy. Whatever FSI government gives to a developer, the issue of affordable housing must come into the picture. If you look at Bandra or Santacruz or Juhu or Kandivali, not even Rs1 crore can fetch you a 1,000 square foot flat.
Mohanani: If you give me approval in six months' time, including MOU and including all the approvals I mean, we can drop our prices.
Patel: I think the two main issues are environment and high rise.
Agarwal: I think one more thing that will really help is information to the tenants. People are not aware of what their rights are. Hence, instead of going for the best offer they want the highest offer.
Patel: Yes.
Agarwal: The best offer is one that's actually going to be practical and implementable. One that will allow tenants to see light at the end of the tunnel. The highest offer is something that remains on paper for 20 years, and nothing happens.
Patel: There are hundreds of buildings which have been demolished in my constituency and the developer is not paying the rent anymore. Tenants come to my office and say, you get me the rent. I tell them, "When you were signing the agreement, why didn't you go through the document? The offer which he was making was just not workable. The developer was getting 50% incentive and he is offering 75%. How will that be possible?"
Agarwal: That's why I am saying, we need to educate the people.
Patel: People don't have the money to pay the rent. They are earning Rs.10,000 a month and the rent is Rs.15,000.
DNA: For such buildings that are stuck is that a way out?
Patel: Very difficult. They have given their legal consent to a developer. And the developer cannot develop because he has not even taken permission from MHADA for the building that he plans developing.
DNA: This is why the role of the government comes in. Eventually, it is the customer who loses out. Just like bad assets are taken over by an asset recovery company, you need to have some kind of method to come back to the customer, give him less, penalize the developer, but you can't let situation remain at stand still.
Irani: Housing is a complex issue. There isn't going to be an overnight solution. What is required is very strong will on the part of the government to resolve housing issues. Once there is a strong will and you have the right people empowered, I don't think it is an impossible task. I think it's a difficult task.
Patel: It is a possible task.
Irani: My one plea to the government which I make at every forum, is, at the end of the day identify your objective. Do not worry about who will make how much money. If your objectives are being met, please go out there and push that scheme to the hilt because if there are businessmen, they will make money. They are there for making money. They pay their taxes officially. Allow them that leeway and give them a smart man tag and actually encourage them to do more.
Patel: I'll take up these issues in the session of the Maharashtra Assembly -- the high rates issue, the environment issue, the affordable housing and more FSI.
DNA: Also the need for speedy clearances in respect of all issues.
Irani: I agree.
Prabhu: One more very important factor is that even if developers approach 90% consent, the only option left is for him to take the society to the co-operative court or the high court against the dissenting member. I have cases where I am in the court for six years. What is the solution?
Irani: The solution is that if 85% to 90% consent is there, it means that redevelopment has to take place. You cannot have 10% holding up the entire society
Prabhu: The power to evict them should be given to a lower officer or lower authority where the access and time is given specifically for this purpose.
Patel: This requires legislation.
Prabhu: A competent authority similar to 95(A) of MHADA Act.
DNA: Just to sum up, there are several things that need to be addressed for enhancing redevelopment)
Irani: Yes, environment…
DNA: Affordable housing and the application of something like 95(A) to the co-operative housing society rules. Higher FSI. Parking. And making slum development feasible. And above all, speedy clearances.
Irani: One thing that the government should always remember is that all new buildings are a boon to the city for a lot of reasons. (A) You got something that's going to last you for the next 100 years. (B) Every single fitting in these new buildings is environmentally friendly. For instance an old elevator consumes four times the power of a new one.
Your water taps in new buildings give out pure water, any developer sitting out here gives you aerators in all their taps which means that you have about one-third the water flow per minute. Each new building comes with all kinds of safety regulations that are required to be there as per the National Building Code.
Most developers are developing better and better buildings and I can say they are international class. I would not compare them to any other city.
A to-do list for the government:
Ease environment clearances
Promote affordable housing
Introduce something like 95(A) to redevelopment rules
Allow for higher FSI
Ensure parking for vehicles within buildings
Make slum development feasible
Grant clearances speedily