We in our everyday lives of hectic meetings, lectures and running about finishing chores never forget the importance of weekends. So when the weekend arrives, there has to be something to look forward to. Be it a quality evening with family or a wild night at the club. This Friday night was all about one man in Mumbai.
Hello Mumbai let's party!! #tiestoindia

— Tiësto (@tiesto) March 29, 2013
DJ Tiësto, possibly one of the best DJs in the world was all set to bring the house down on Friday night at Mahalakshmi's Turf Club. The stage was set, the lights were up, the massive LED screen looked pretty impressive and the bar looked loaded. Sunburn Arena, a format created by Percept company was about to begin with its headliner being the World No 2 DJ Tijs Michiel Verwest aka Tiësto.
The event had an interesting prequel to the showstopper. DJs Willy and Nikhil Chinapa flagged off the event with their sets succeeding to a large extent in lifting the moods of the initially gathered crowd. They were followed by 17-year-old DJ Shaan who played sets of upbeat funk, house and club. DJ LS accompanied him with his mix. The crowd was heady with all the music and slowly grew larger. The sky dimmed down and the lights took over. The air was holding its breath for the DJ to make his entry.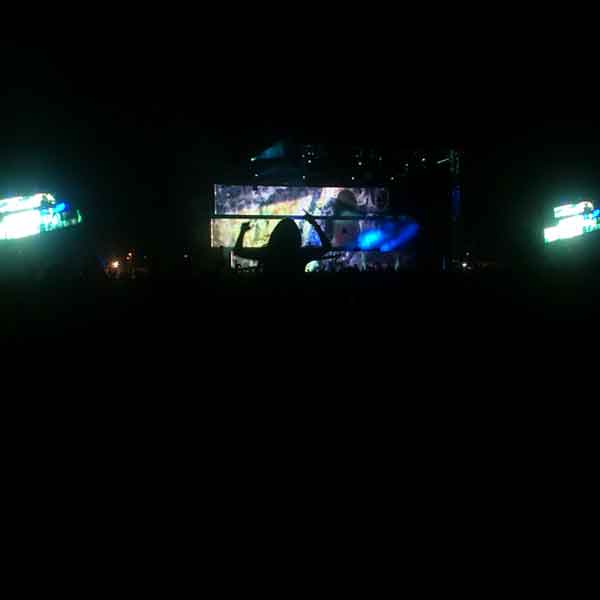 This was the Dutch musician's first time ever in Mumbai.
Driving over the sea link in Mumbai. It's great to be in India! #tiestoindia @sunburnfestival

— Tiësto (@tiesto) March 29, 2013
His love for EDM (Electronic Dance Music) was shared by 10,000 other Mumbaikars who spun to his sets.
EDM some years back was an alien concept to our country. Now, digital spins have a huge platform in India with a large section listening to DJ mixes. Some of the recent concerts promoting EDM had stalwarts like David Guetta, Swedish House Mafia and Armin Van Burren which were a huge success. The country is now seen as a fresh market for EDM to explore, expand and annihilate.
Sunburn Arena in Mumbai saw the crowd go wild with people grooving and getting lost in the music. Men removed their T-shirts to show their love for the DJ. The crowd screamed and yelled 'Tiësto! Tiësto!' in unison craving for more. The crowd also saw celebrities like Katrina Kaif, Ali Zafar and Anoushka Sharma to name a few, moving to the beats of the DJ.
With the evolution of EDM in India, a culture of sorts is being created for the tribe that worships digital music. It is time we recognise the potential of this genre of western music and let it prevail in the massive community that is now emerging slowly.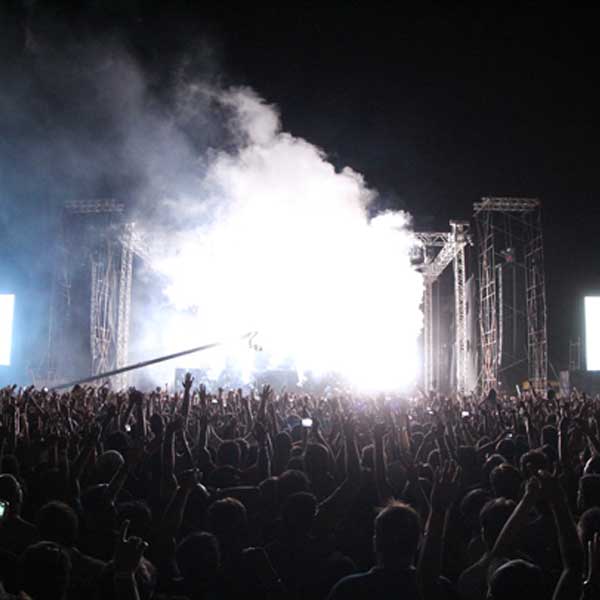 Always be yourself...unless you can be Tiësto...then always be Tiësto #fb

— Tiësto (@tiesto) August 21, 2012
The crowd disappointedly left the venue that was temporarily transformed in to an EDM temple to head back home awestruck and immensely satisfied. A car park supervisor was seen talking to his friend, "Sab log pagal ho gaye hai!".
Indeed, the crowd was hypnotised by what they had just experienced inside.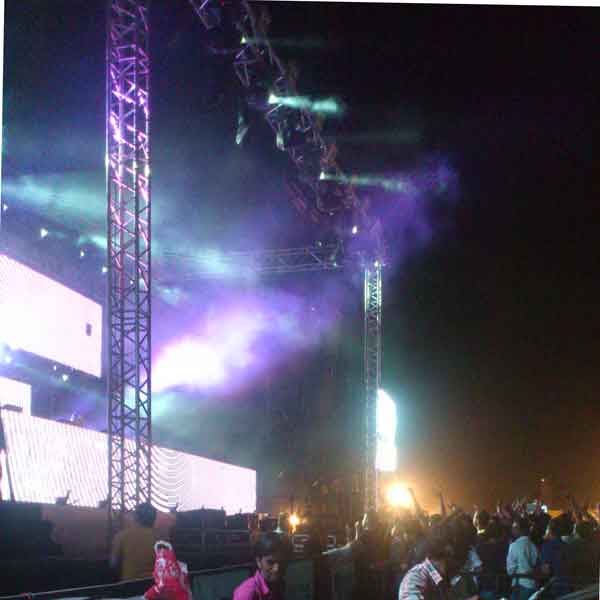 Dear Mumbai,you were an amazing crowd to play for!! My first time here and I loved every second of it!! #TiestoIndia @sunburnfestival

— Tiësto (@tiesto) March 29, 2013