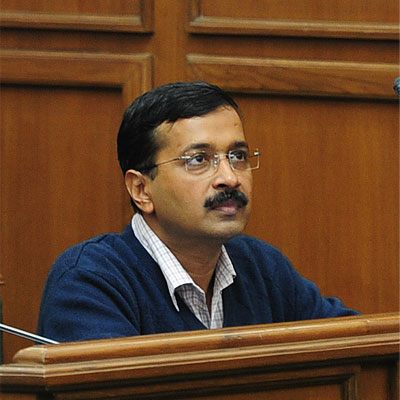 Anushka Sharma's appearance on Koffee with Karan and her apparent lip job gone wrong was a subject matter of discussion and jeers last week. She issued a clarification through a very long tweet stating that she had not gone 'under the knife' but just had a temporary lip enhancement for her next movie.
Her tweet read: "I do not believe in plastic surgery or any other means of unnatural permanent changes to the body. I do not support it or stand for it or recommend it." Technically she is correct – it is neither a permanent change, nor is it plastic surgery. It could well have been the Restylane or Collagen injections that Meg Ryan underwent a couple of years ago.
But it was not the procedure that upset her fans. It was the inane thought behind Anushka's unnecessary act that did it. Her perceived inadequacy in her lips must have been so magnified in her mind that she was forced to take that step. Had she really been doing it only as an ingredient of method acting for her next movie, knowing her spunk and chutzpah, she would have definitely discussed it openly with Karan Johar on the show. Yet, what did she do? Hide behind a technicality. Say yes without saying a no. A half-truth or a half-lie?
It may well have been started by Yudhisthir, the paragon of virtuosity and honesty, never known to have uttered a lie, when he was asked by his Guru Dronacharya the truth behind his son Ashwathama's slaying in the epic battle between Kauravas and Pandavas. Yudhisthir's reply in the affirmative followed by 'iti gaja' muttered under his breath (yes, Ashwathama was killed, 'but the elephant'), drowned by the loud sound of the conch, too, was technical.
The half-truth. Acharya Drona, in pain after hearing the 'technical truth', laid down his arms and assumed a yogic posture only to be cunningly beheaded by Draupadi's brother Dhrishtadyumna. The fact remains that the technical truth was recognised as a lie in the epic as Yudhisthir is immediately punished, and his chariot that had always traveled a little above the ground, sank to the earth.
Have we all become technical in what we say these days? We do it everyday when replying to official mails; while honoring our deadlines (two days meant two working days so I am technically correct if I am sending a reply to a mail sent on Thursday and I actually reply by Tuesday morning).
When Rahul Gandhi is challenged on the Congress' abetment and inaction in the 1984 riots, he chooses to tell the technical truth of 'some Congress men have been indicted'. When Narendra Modi is challenged on the 2002 riots and his tacit involvement, BJP offers the technical truth of an SIT judgment. When Arvind Kejriwal is questioned on not following the constitutional procedure in tabling of the Jan Lokpal bill, he cites Soli Sorabjee's part advice as a technical truth to justify his actions.
If Bollywood and politics are guilty of hiding behind technical truths can cricket be far behind? So, N Srinivasan's technical truth about Gurudas Meiyappan being related to him only as his son-in-law, and hence not enough evidence to directly indict him in the betting scam Meiyappan is guilty of, may well keep Srinivasan's chariot running in the air a little longer.
What was an exception in the days of Mahabharat, has today become a rule. What we said cheekily to get away from an embarrassing situation a few years ago, we say it now as a fundamental right. We know in our hearts when we hide behind a technicality to justify our failing morality. And we also know that our chariots of half-truths too shall sink into the earth sooner than later. Just hope that the sound of the thud does not drown the real truth completely.
Truly, faithfully and sincerely, not technically, yours.
(The writer is managing consultant of The Key Consumer Diagnostics Pvt Ltd, a Mumbai-based qualitative research company.)