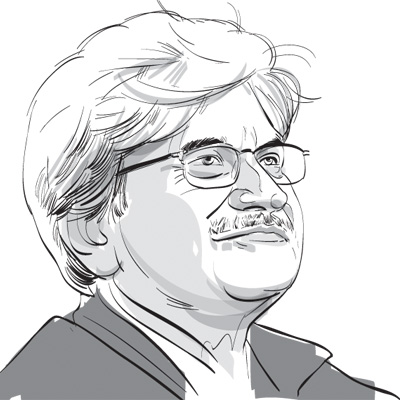 Dr Jabbar Patel, theatre and film actor-director
I was born in Pandharpur and schooled in Solapur. Though I had visited Mumbai all through while pursuing medical education, and even later, my connect was with Pune. I still feel like I belong there. It was, after all, where I began my foray into acting and direction in theatre.
It was only when I started travelling to Mumbai with plays, both as an actor and a director, that I realised how Mumbai is really different from Pune, which takes its own sweet time to warm up to things – they want to hear what others say and then decide. In Mumbai, they either take to something immediately and make it a runaway hit or dump it totally.
Mumbai has a pace that makes it incomparable to any other city in the world. It's a city in a hurry, a restless city, noisy, loud and in-your-face brutal. It was only when I began working on films and started to interact with technicians at the labs that the real city behind this veneer came alive.
I made some very close friends like Dilip Kumar (a great fan of the iconic theatre production Ghashiram Kotwal), Amitabh Bachchan, Rekha, the late Smita Patil and many others through whom I got to see another side of the city. I realised how socioculturally vibrant the city really is and how it carries several Mumbais wrapped within itself.
Yet, often the existential struggle can dehumanise and make the city mask its pain of keeping on running despite bloodied feet, in numbing all-pervading, racy noise. Do cities lose their soul in this process? I strongly believe they do.
There's a 5-6 minute soliloquy by Dilip Kumar's character Noshu. The way Dilip Kumar uses silent pauses to make that soliloquy powerful is amazing. I keep wondering where has Mumbai lost those silent pauses. How often have I been stuck in my car in traffic as I go from town to my Andheri home and wondered how this eerie noise of the hurtling city is just outside the glass window? To reconnect with its soul, Mumbai will have to pause and go silent occasionally.
But that I think is easier said than done. For, to be silent will mean facing up to the overwhelming gush of all that is discomforting and horrible. Does Mumbai have the heart for it? It will have to dig deep and reconnect with its original core strength to do that. I don't see it as having gone beyond recall, but time is surely running out. Quickly.