The women we spoke to — a marital rape victim, a breast cancer survivor, a woman who spent years locked up in a dark room, and a domestic abuse victim turned lawyer — prove that women not only survive, but go on to help others escape the same fate.
Once abused, now a saviour
Women's rights champion, activist, fierce advocate of gender equality and a source of support for many who fighting abuse, violence or worse, Flavia Agnes wears many hats but not many are aware of her own intense personal struggle on the path to getting there.

"There were many times, I wanted to end it all for both me and my children but I thank my stars for not having the courage to go through with the act," she remembers, emotions still raw after so many years.
"I lived with a loving spinster aunt in Mangalore since my mother who had joined my father in Aden did not want my education to be disturbed. I went to live with them soon after Class X (in Kannada medium) and even worked as a typist in Yemen but we had to leave following the political disturbances of 1967," she recounts.

Following her father's demise, her widowed mother who had five daughters to fend for, was delighted with a proposal came for her 20-year-old Flavia. "Despite his being 12 years older, his height, good looks, the fact that he had a good job and he said, 'no dowry' was enough. Everybody thought it was a blessing," she remembers with a far-away look.

Within a month of the wedding she got a taste of the violence that would be her fate for two decades. "He wanted the jewellery made for me before marriage. When I said there was none, he was livid and attacked me. When I went back to Mangalore the shock of what had happened brought back my childhood asthma which he accused my family from hiding from him."
When she came back with him to Mumbai she faced abuse daily. "Where had you been? Who had you been with? Who had come home?" she'd be battered verbally, physically and mentally.
She had two daughters and a son and the children suffered a lot due to what was going on at home. "He would kick me in the belly and push my around even pregnant never showing any mercy. Its miracle both me and my children survived."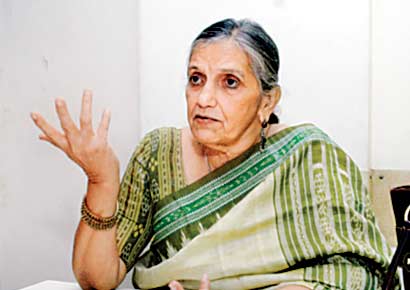 Flavia Agnes

Fed up of trying everything Agnes even went to priests at church. "At the best some simply heard me out and asked me to pray. Others even suggested that I should be the accommodating wife," she remembers. Once a priest agreed to talk to her husband, he was furious. "If you go back to talk about me outside, I'll break your leg."
Resigned to her fate she would drape a sari on his orders to cover her bruises and act like all was well. While his cruelty would soon manifest with the children too, most other women would wonder at her luck for having such a fine husband. "And yet I was too scared to even deny him sex despite hating him as much as I did."
What frantic prayers couldn't achieve, working for community initiatives for women in distress did. "I volunteered to go with a fact finding team to Turbhe where a little girl had been raped by local goons and policeman in April 1980. Since none of the others spoke Kannada the language spoken in the neighbourhood, I was asked to speak."
According to her it was that speech she made astride a wooden stool on the road outside Turbhe police station that gave her the strength. It paved the way to starting the first Women's Centre.
Along with her struggles to make ends meet she pursued education and became a lawyer. "With our organisation Majlis we try to help out other women caught in a predicament like mine."
She still faces barbs from other lawyers at the family court sometimes. "Earlier I would feel hurt when they said she is trying to take out her own anger against her husband in this case. Now I take it in my stride," she says and adds, "I have however become acutely aware of being controlled about my emotional involvement with cases."
'I lost all my hair to cancer, but not my will to live'
When 28-year-old Versova resident Akansha Shivhare was diagnosed with breast cancer a year ago, her world came crashing down. However, this illness did not deter her from putting up a tough fight.
Six years back, Akansha had been operated on for a fibroid in her left breast. In 2010, a similar lump on her right breast started bothering her. "For two years, I dismissed it as a fibroid. Last year, when I could not sleep on my right side, a pap smear test confirmed that I had breast cancer," says Shivhare. Her painful ordeal commenced after the doctor surgically removed the malignant tumour. She recounts how chemotherapy played havoc with her body and mind. "By the end of two chemo cycles, I began repelling the very smell of drugs, and I'd throw up as soon as I stepped into the patient ward. I lost the sense of taste and ingesting a single morsel of food seemed like an impossible task. I would incessantly puke out everything I ate," she rues.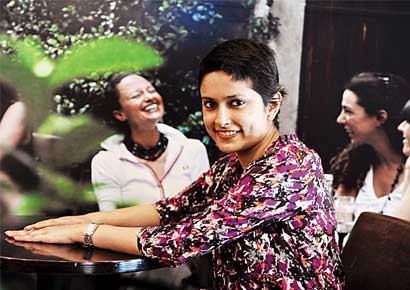 Akansha Shivhare

Inherently good-looking, Akansha is an actress by profession. Before her cancer was detected, she played the lead role in a TV serial.
"I was devastated when I started losing my waist-long locks due to chemotherapy drugs. I had no eyebrows or eyelashes left. I put on close to 10 kilos due to accumulation of water in my body as a reaction to chemo drugs," she says.
By the end of chemotherapy sessions she was drained of energy. "Extreme acidity, diarrhoea and stomach cramps plagued me every day," says Shivhare.
Akansha's ordeal is not over. To rule out recurrence, doctors have put her on hormone therapy. This has caused her to slip into a three-year long phase of menopause. "I suffer from hot and cold flashes. Doctors have warned me that I might not be able to have children." But Akansha puts on a smile and is upbeat about her future: "I have literally tasted dust in my battle against cancer. It could not have gotten worse than this. After a year-long break from showbiz, I've decided to start focusing on my career again, and will soon take the plunge in the film industry," she smiles.

A poem written in blood
Salma was 13 years old when she began menstruating. Her family made her drop out of school, locked her up in a room and forbade her from stepping out until she got married. For years she lived in that room, with a window that let in a little sunlight and looked out on to nothing. What Salma's parents had done wasn't unusual for the Muslim community in their village. It's standard practice. When a girl begins menstruating, she's effectively under house arrest until she's married. Once married, depending upon how conservative her husband's family is, she may get a little more freedom. Salma didn't. Her husband didn't like her writing poetry and her refusal to wear a burkha upset Salma's mother in-law and so Salma remained house-bound. She wrote her poetry on the backs of discarded calendar pages. After years, these were smuggled out by her mother who sent them to a publisher in Chennai.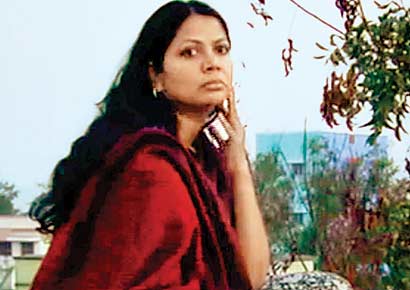 Salma
This is the story of Salma, one of Tamil Nadu's foremost poets and the subject of award-winning director Kim Longinotto's most recent documentary which won the audience award at this year's Berlinale. Longinotto has a reputation for telling the stories of women who don't conform to conservative systems. Salma, in contrast, is a quieter, more meditative film. Longinotto celebrates how much Salma has achieved: she became one of Tamil Nadu's most respected poets as well as an activist who is trying to change the way people see women. It's just what you expect from a woman who as a girl, locked in a room, put up photographs of Nelson Mandela on the walls.
'I didn't realise it was rape'
We got married when I was 21. My husband, now ex, is much older than me. We started dating when I was 15. About a year before we got married, I got pregnant. Since I was 16, we'd fooled around a little. I didn't really enjoy what he did — either it felt like nothing or it hurt a little.
When I got pregnant, I got an abortion. He was furious. He yelled at me, saying had I managed the situation better, I could have been his wife rather than the murderer of his unborn child.
I told my parents I was staying over at a friend's place the day I got the abortion. The hospital released me a few hours after the procedure. I came out and he was there. He said he wanted to take care of me and talk to me. He took me back to his place and had rough sex with me.
Was it rape? Yes. Did I realise it was rape then? No. He told me he loved me and he was punishing me for having killed our baby because we could have been a family. I don't know how to explain it but it made sense to me back then. He seemed both fragile and cruel at the same time. He would cut himself to tell me he was sorry, holding out his bleeding arm to me as an apology.
The same man became a brute while having sex. He actually seemed to like penetrating me when I wasn't aroused. I remember once, a few years after our marriage, it wasn't as much of a struggle to force himself in. That was the first time he hit me. I don't think I'll ever forget that night. It took me 15 years to leave him. I felt it was my duty to suffer the marriage because that's what everyone told me to do. It took time to understand what was happening, that it was a valid ground to break a marriage up.
It's been 10 years since and I've found both loneliness and happiness since divorcing him. The only reason I'm telling you today is that I want people, women, to remember that marital rape is the rapist's decision. But it will only end when you are ready to end it. It could take years, but ultimately the victim chooses when to end it. And that's when you become a survivor. (She spoke to Deepanjana Pal)