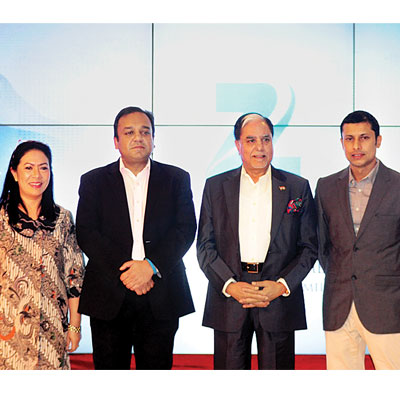 Zee Entertainment Enterprises Ltd (ZEEL), India's leading media conglomerate and a part of the diversified Essel Group, has announced its entry into Indonesia market with the opening of its office in Jakarta and appointment of Maria Liza Ginting as Indonesia country head.
The company also announced the launch of Zee Bioskop Channel that focuses on Bollywood blockbuster movies, all localised in Bahasa, and Veria Living Channel as the first wellness content channel in Indonesia.
Subhash Chandra, chairman, ZEEL, said, "Indonesia and India share a lot of similarities when it comes to culture, values and entertainment appetite, in addition to being maritime neighbours.
Indonesia is economically one of the fastest growing market with huge potential for Pay TV growth. I am confident these launches will flag off a new beginning for our venture and relationship between the two countries."
At a press conference in Indonesia, Sushruta Samanta, business head – Asia Pacific, ZEEL, said, "During the focused group research, we were amazed to see the massive response for our Bollywood content. ZEEL holds the largest Bollywood library, which will aid Zee Bioskop in setting new records in the viewership trend. Indonesia is definitely a key market for our APAC expansion plan and opening of Indonesia office is a first step towards that direction."
Zee Bioskop aims to bring romance, comedy, action and drama into every living room in Indonesia, all dubbed in Bahasa Indonesia. The 24/7 Bollywood channel will showcase movies across all eras starring India's most popular filmstars.
Maria Liza Ginting, country head, ZEEL, said, "I am very proud to be a part of this prestigious group and being instrumental in bringing this much-awaited entertainment channel of international standard, specifically customised for local audience. The initial response from our distribution partners has been very positive and I am sure the channel will live up to its tagline -- Bollywood Banget!!! (truly Bollywood)."
Veria Living Channel, which is currently available on satellite Apstar 7, will also be available in Indonesia for distribution. It will be a one-stop solution for those, who seek overall wellness and healthy living guidance right from their home.