Worse, the IDV (Insured Declared Value) of the vehicle – the maximum amount that you can get in case you make a claim – had been reduced.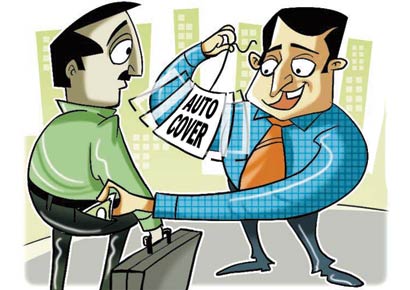 Arun Gopalakrishnan finally went for a comprehensive auto cover after a lot of coaxing from the insurance agent. He bought it despite the fact that he already had a motor insurance with him from another market player.
The story of Gopalakrishnan could be the story of many out there. He did feel a little uneasy when the agent kept insisting that the premium be paid in cash. But he stood firm. But once through with the payment, there were no signs of any policy document for a long long time. At this point, Gopalakrishnan became increasingly restless and got in touch with the customer care department of the insurance company. He got a shock of his life when he was told that the agent had forged his signature as many as nine times in the document. Worse, the IDV (Insured Declared Value) of the vehicle – the maximum amount that you can get in case you make a claim – had been reduced.
The premium puzzle
A stripped-down IDV is the commonest of ploy to waylay a customer, experts agree. Here, the sales agent tries to play around the notion of a smaller premium to a prospective customer, who finds it steal of a deal and in the process, falls for the bait of a lesser IDV.
There is a worrying pattern though. The hydra-headed scourge of forgery and cheating by agents is pervasive enough.
Ramji Mishra, national head, Claims Legal and Claims Compliance of Tata AIG General Insurance, says such crimes are rooted in an insatiable need for commissions and a con game where people masquerade as agents for quick money. "If a certified agent of the company is at fault, the insurance company may refund the amount or take necessary corrective measures as per merit of the case. But there's little that you can do after people take you for a ride posing as agents. Therefore, make it a point to ask agent details and verify if he belongs to a particular company before throwing your weight behind a policy," he adds.
The way out
If you find yourself caught in a trap like this, the first door to knock at is the customer care department of the company concerned and lodge a formal complaint. The insurance regulator is clear that every consumer complaint should be resolved within 15 days of the registration. In the case of an ongoing probe, however, you need to keep all the papers handy.
Some written record in the form of an email/letter to the insurer always works to your advantage. This is particularly helpful when your complaint falls on deaf ears and you decide to take it to the next level.
You can just log in to make your grievances heard. Insurance Regulatory and Development Authority (Irda) has a dedicated website, www.igms.irda.gov.in, in place specifically to address such issues. There are also a handful of websites that can soothe your jangled nerves in your quest for justice. www.consumercomplaints.in, www.consumerdaddy.com and www.mouthshut.com are just to name a few.
In a world driven by a digital theme, there is a growing sensitivity among companies to put their best foot forward online. That probably explains why online plans are becoming a rage vis a vis the conventional ones. After all, it's for you to take a call.