Was in the running for CEO post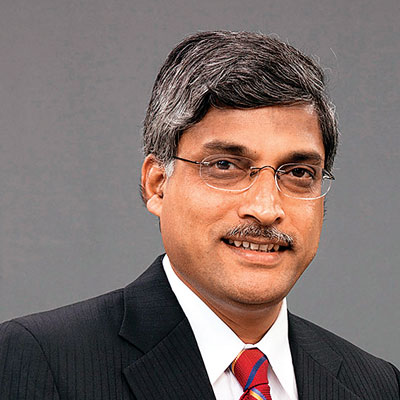 In the ninth major senior-level exit at Infosys, India's second largest software firm, Chandrashekar Kakal, senior vice-president of India business and Board member quit on Thursday.
His resignation is effective April 18.
Kakal's exit was likely because he was sidelined for the CEO post after the appointment of BG Srinivas and UB Pravin Rao as Infy's first presidents, both vested with maximum power in the organisation after Murthy.
Kakal joins a trail of predecessors who were in the line to succeed S D Shibulal as CEO of Infosys, when he retires in March next year, the likes of whom include global head of manufacturing and the Americas, Ashok Vemuri, and former CFO and BPO head, V Balakrishnan.
Kakal, who joined Infosys Enterprise Solutions in 1999, has worked across various roles in the company that include global head of enterprise solutions, and global head of business IT services (BITS), and consulting and systems integration (CSI) businesses. While BITS contributed around 62% to Infosys's overall revenue, the CSI business contributed 33.6%.
The spate of exits come after executive chairman N R Narayana Murthy rejoined Infosys in June last year, promising to shake up the organisation – rewarding outperformers, but at the same time having zero tolerance for underperformers. He also said that while the exits were regrettable and more would follow, it would not impact the company's profits.
However, last week, Infosys management commented that it was likely to meet only the lower end of its 11.5-12% guidance for 2014, as weakness in certain verticals like retail and manufacturing, and longer deal closings were dragging growth that wasn't expected to pick up till the second half of 2015. Analysts predicted the growing number of exits was in a way responsible for client uncertainty leading to late deal closures. This led to a spillover on Infy's peers as well, like number one player TCS, whose management also predicting a softer Q4 than Q3.
In less than a year that Murthy made a comeback, a lot has changed at Infy, including a linear structure with two new presidents – BG Srinivas, head of global markets and UB Pravin Rao, head of global delivery, with all other vertical heads reporting to them, a revamping of the Board of Directors – and of course a steady stream of senior and mid-management exits – most of whom left to join at more senior positions in rival software firms.
"It is possible that Kakal did not see growth opportunities after the two presidents' appointment, and may have got a much better career opportunity. However, his exit is not surprising after Murthy predicted more exits. Still, there will definitely be some small impact on Infosys's stock/deal as a result of this," said the industry expert.
Infy in a statement said, "Kakal played a key role in strengthening the company's Enterprise Solutions practice. We would like to thank him for his contributions to Infosys and wish him the very best."