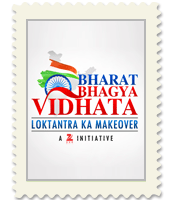 The listless equity markets, with hardly any direct retail participation, have hit the broking community hard. Thousands of registered sub-brokers have gone out of business in the last few months as high market volatility and rising share of derivatives in overall turnover have forced many of them to give up their cash segment registrations.

Indeed, as per the latest Securities and Exchange Board of India (Sebi) bulletin released earlier this week, the number of sub-brokers in the cash segment fell from 69,060 as at end-June to 66,042 as at end-July this year – a drop of nearly 4.5%.

Between August 2012 and July 2013, the number has fallen by nearly 9,760.

Smaller broking firms have been at the receiving end due to lower retail participation and the range-bound nature of the markets, Sudip Bandopadhyay, MD & CEO, Destimoney Securities, pointed out. "The downtrend has been on for several quarters now," he said, adding that the reduction in numbers showed up in July as the process of informing the public and getting regulator approval takes a lot of time.

Also, many of the sub-brokers are also migrating and reapplying as 'authorised person' which would also have contributed to the decrease, said Vinay Agrawal, executive director - equity broking at Angel Broking.

With the equity markets unable to break past their highs and remaining range-bound in the last five years, the trading volumes in the cash segment have almost halved from their peak of around Rs 27,000-28,000 crore in December 2007 to around Rs 12,000-13,000 crore in recent months. Worse, there has been a structural shift in volumes towards the derivatives segment, which has impacted the blended broking yields.

As a result, July saw average daily cash trading volumes as a percentage of total daily volumes dwindle to 5.8% – the lowest ever.

Domestic brokerage firms have seen blended yields falling to 2.7-3.4 basis points in the last quarter due to lower trading in cash segment and have also reduced their own branch offices to cut down on cost.

IIFL, for one, indicated last quarter that it reduced the number of branches by 152 last year and has around 333 left now.