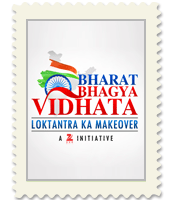 The equity markets continued their buoyant run for the third consecutive day on Friday, making the latest weekly gain the highest in the last four-and-a-half months as investors engaged in value-buying on improved sentiment post new RBI governor's induction.

The benchmark S&P BSE Sensex surged 1.53% on Friday to close the week with a 3.49% gain, the highest weekly rise since the week to April 18 when it had risen by 4.24%.

While the Sensex has gained 1,035 points in last three days to close at 19270.06, the Nifty, too, has recovered by 338 points during the same period to end the week at 5680.40.

The foreign institutional investors (FIIs) continued their heavy buying in the cash segment as they pumped in Rs 800.71 crore on Friday, taking their aggregate buying to around Rs 2,000 crore in last three days.

Gautam Trivedi, MD and head of equities, Religare Capital Markets, believes that the recent RBI measures have helped the rupee to stabilise and perked up the investor sentiment which, in turn, has led to resumption in FII inflows. "The foreign investors have more to gain from the rupee appreciation. As long as the RBI and government can make sure that local currency does not fall and remain stable, market sentiment may remain positive."

The week saw the banking index gaining the most (up 10%), while the beaten-down PSU stocks, too, rose 8.32%. The oil and gas stocks, too, gained 5.2% during the week on hopes of hike in diesel prices.

Going ahead, the markets may maintain their positive run if global events (read the Syrian crisis) do not snowball into full-blown war. The Rajya Sabha approval for the Pension Bill on Friday and US jobs data coming in lower than expected are likely to prove positive for markets next week.

However, experts do not see markets notching up extreme gains either. "The fundamentals have not changed and the economy continues to face tough times. The markets may look forward to improvement on the ground before we see sustained upmove in markets," said Trivedi.