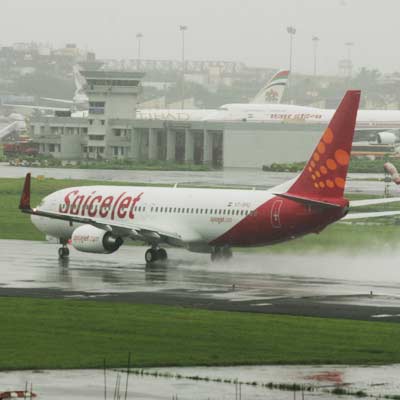 Sadananda Gowda's maiden Railway Budget sent out a mixed wave across the nation, with a majority still concerned over high priced travelling. The low-cost carrier SpiceJet offered 10 Lakh tickets at a base fare of Rs 999* for booking domestic travel air tickets between 8th to10th July for travelling destinations across the country from 6th January to 24th October 2015. However, the taxes and other surcharges are not taken into consideration in the base fair or Rs 999.
Taking a cue from SpiceJet, other Budget Airlines may now revise their price tabules to meet their working capital requirements and to attract demand.
IndiGo and SpiceJet, leading low cost carriers (LCCs) in India, have remained in the forefront this year for offering attractive fares to the customers in order to ensure advance bookings, as the competition is set to intensify with the entry of players. This is the second time in a short period that SpiceJet has announced a slash in fares.
SpiceJet this year has come out with at least 12-13 various schemes. Both carriers introduced discount on fares under their monsoon sales for travel between June 30 to December 15 this year, across India. The period covers festival season like Durga Puja and Diwali, which is generally the peak season for airlines. Read More.
Drop in airfares has become a routine, with airlines looking to grab additional seats, as competition is expected to intensify with the expansion of AirAsia India – the newest LCC in the country. AirAsia India is claiming to go pan-India by the end of this year.