Resolution on remuneration of three directors secured approval of 70% voting shareholders, below the 75% required under Companies Act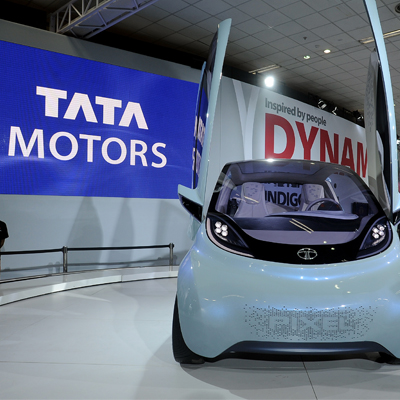 Tata Motors has said its shareholders have rejected the approval of payment of minimum remunerations to three of its directors, including late Karl Slym, who served as company's managing director and Ravi Pisharody, executive director for company's commercial vehicle business unit.
According to the statement by the company on Wednesday late evening on the BSE, out of the six resolutions that sought shareholders' approval through postal ballot, only three were approved, while the remaining three pertaining to the remuneration packages of Pisharody, Satish Borwankar, executive director – quality; and late Karl Slym, did not get approval from the shareholders.
According to the company, the remunerations of the above mentioned directors were approved by the remuneration committee of board in 2012. However, with inadequate profit in 2013-2014, Tata Motors had to seek special shareholder nod for directors having salaries beyond Rs 48 lakh per annum. These approvals are mandatory as per the Companies' Act, due to the inadequacy of profits in fiscal 2013-14.
These three resolutions on senior executive remuneration secured 70% approval of voting shareholders, below the required 75%.
The company said it is looking at best possible options as far the compensation is concerned for the three directors. "We will make sure that the directors are appropriately paid," said company spokesperson.
The company reported an operational loss Rs 2,981 crore in the last fiscal.
"It may be noted that the structure of the remuneration proposals outlined in the three special resolutions was established, fully communicated and approved during the fiscal year 2012-13, as well as disclosed in subsequent filings. These proposals are consistent with market benchmarks and based on a series of metrics relating to the company's overall performance and health, and aggressive implementation of strategies for future growth," said the company spokesperson.
However, the resolutions relating to sanction for the company's borrowings up to a ceiling of Rs 30,000 crore for meeting its growth-related capital expenditure and allied resolutions have been approved by around 99% of the voting shareholders.
"This represents a strong endorsement of the forward growth path of the company crafted by its management team," said the spokesperson.
According to an analyst who did not wish to be named, said the company, however, is doing well at the consolidated level. "But this gives a picture that the shareholders are not happy with company's performance," he said.