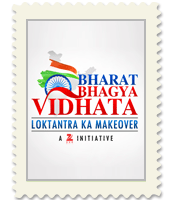 The benchmark equity indices cracked over 3% for the third time in the last 13 sessions as fears of sovereign downgrade along with rising tensions in Syria spooked the markets again.

The S&P BSE Sensex on Tuesday gave up nearly two-thirds of the gains it etched out in the last four sessions as it tanked 651.47 points, or 3.45%, to close at 18234.66. The Nifty, too, lost 209.30 points, or 3.77%, to end the day at 5341.45.

The markets that opened a tad lower saw constant profit-booking throughout the day; heavy selling ensued in the later half after an analyst at ratings agency S&P said that there is high chance for a downgrade of India's sovereign rating.

A Russian defence ministry statement that a Russian radar detected two ballistic "objects" that were fired towards the eastern Mediterranean from the central part of the sea, also caused panic in the markets about possible US attacks on Syria.

As a result, the India Vix, a measure of the fear factor, rose 17.93% to close at a new 22-month high of 32.49%. This is the highest reading for the volatility index since the first week of October 2011 when it had reached 33-35% levels.

Piyush Garg, CIO at ICICI Securities, believes that the markets are lacking in confidence with no positive triggers and every rally due to short-covering is getting sold into.

"The market seems to be reacting sharply to every small negative news even though there has been no major selling from institutions. However, there is a risk.
With no major domestic positive triggers in form of, say, new economy-related legislations getting parliamentary passage, any global concern (like the Syria problem potentially snowballing into a regional crisis) may impact the crude prices which, in turn, would hit India hard," said Garg.

All the 13 sectoral indices on the BSE fell sharply by 1.5% to 5% with banking (down 5.06%), consumer durables (down 4.61%) and realty indices (down 4.39%) falling the most.

Among banking and financial services stocks, Axis Bank and YES Bank fell over 9% while HDFC and HDFC Bank fell over 4%.

Experts said a 5-10% downside to markets cannot be ruled out, but retail investors may well use this opportunity to buy selective stocks. "With earnings having gone up by over 60% in last five years, market downside has also moved higher. Any Nifty level below 5000 can be a good entry point from a medium-term perspective for investors," said Garg.