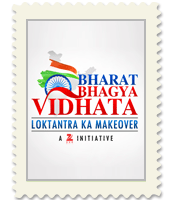 The rupee slipped back to 68 per dollar levels as India's growth prospects grew gloomier with renewed warnings of a ratings downgrade.

Kim Eng Tan, credit analyst at international ratings agency Standard & Poor's, said that over next one or two years, the chances of downgrades are more than one in three. "What I can say is that for India, chances of a downgrade are higher than Indonesia," he said at a briefing in Seoul.

The ratings agency maintained its negative outlook on India's credit rating, which is on the brink of slipping below the investment grade status.

In the past few days, a number of economists at foreign banks and brokerages have cut their growth estimates for India's gross domestic product (GDP) for this financial year.

The latest to join the bandwagon was Goldman Sachs, which slashed its GDP growth estimates from 6% to 4% for 2013-14 and from 6.8% to 5.4% for the next financial year.

"Inflation is likely to be temporarily higher given the effects of a weaker currency on domestic prices," Tushar Poddar and Vishal Vaibhaw, economists at Goldman Sachs, said in a note.

Goldman Sachs expects the rupee to fall to 70 per dollar in three months and 72 per dollar in the next six months.

In a year from now, though, the rupee may well rebound to 70 per dollar levels compared with its earlier estimate of 60 per dollar.

On Tuesday, the rupee crossed 68 per dollar in intraday trade before closing at 67.73 per dollar. This is 171 paise, or 2.6%, lower than the previous close.

The rupee fluctuated in a wide range of 68.26 and 66.28 against the dollar during the trade.

The dollar index, as measured against six major currencies of the world, was seen rising to 82.41 from 82.08 levels a day ago.

Net foreign fund outflows from the Indian equity markets were to the tune of Rs 716 crore, as per data from the BSE.

Going forward, the rupee is expected to continue its downslide despite several measures taken by the Reserve Bank of India of late.

"Over the near term, fears of US Fed tapering and tensions in the Middle East could keep the rupee under pressure, with the risk emerging for a sell-off beyond 69 per dollar levels on spot," said Anindya Banerjee, currency analyst, Kotak Securities.