Bankers do not expect any rate cuts till the consumer price inflation rate, currently at 8.1%, slips further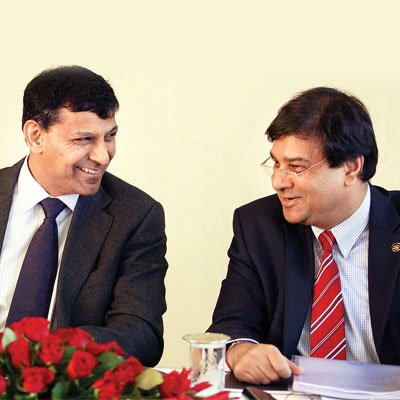 Banks are likely to hold interest rates after the Reserve Bank of India left the rate at which it lends to banks (called repo rate in banking parlance) unchanged at 8% in its bi-monthly monetary policy review on Tuesday.
Senior bankers told dna that they do not expect any easing till the consumer price inflation rate, currently at 8.1%, slips further.
There were concerns on RBI's view that further softening of vegetable prices was unlikely, and the risk on the 8% CPI forecast by January 2015.
The RBI has also expressed some concern on the less-than-normal monsoon and El Nino effect on food output, the uncertainty over minimum support prices and the global commodity prices, all of which could soften or harden inflation in 2014.
Banks are not expected to hike rates and maintain status quo on lending as well as deposit rates.
A few bankers also expect easing trend in rates later this year if consumer price inflation begins to taper off and investment climate in manufacturing sector improves.
Keki Mistry, vice chairman and CEO of HDFC, said he expects interest rates to ease once inflation gets in line.
"The second half of the new fiscal is likely to witness some slide in interest rates."
He hoped by then the new government would be in place with its growth-oriented policies.
Chanda Kochhar, MD & CEO of ICICI Bank, in a statement, said, "The monetary policy statement indicates a continuity of the approach articulated earlier, with focus on containing inflation, developing financial markets and strengthening the banking sector."
The RBI also introduced structural measures to improve the depth of participation by foreign institutional players in the debt market.
It has aided the move to permit investments in dated securities of maturity one year and above, to encourage longer-term flows and reduce volatility. It has initiated measures to hedge currency risks through exchange traded currency futures and simplified KYC norms for foreign portfolio investors.
This is seen as improving depth in government debt market and businesses of domestic banks.
"The measures will deepen the rupee market in India and bring in the business from the non-deliverable forwards markets overseas into the Indian bourses," said U R Bhat, director, Dalton Capital Advisors Ltd.
"The RBI move to encourage longer-term investments of a year and above in dated government securities will only see increased FII participation now that they can hedge currency risks in the futures market," said K Harihar, head treasury, FirstRand Bank.