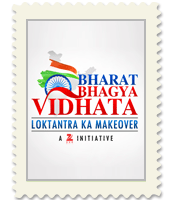 The Reserve Bank of India's (RBI) decision to offer a swap window to banks for fresh dollar deposits attracted from non-resident Indians is likely to add as much as $10 billion (around Rs 66,000 crore) to the dwindling foreign exchange reserves and boost the rupee in the next three months, expect economists.

On his first day as RBI's 23rd governor on Wednesday, Raghuram Rajan said the central bank till November-end will offer the swap for dollar funds mobilised for three years and above at a concessional fixed hedging cost of 3.5% per annum, which is much lower than the prevailing rate of about 7% in the market.

"Currently $15 billion is outstanding under the foreign currency non-resident (FCNR) deposits. We believe with this measure, an additional $5-10 billion could be raised," wrote Morgan Stanley economist Chetan Ahya.

Bank of America Merrill Lynch expects an inflow of $8-10 billion, while Barclays expects addition of about $10 billion.

The RBI measures on Wednesday also included raising banks' current overseas borrowing limit of 50% of the unimpaired Tier I capital to 100%. This also can be swapped with the central bank at a concessional rate of 100 basis points below the ongoing swap rate of 7%.

Boosting foreign exchange reserves is one of the top priorities for the country which is struggling with a wide current account deficit (CAD; $88 billion last fiscal, target for this fiscal, $70 billion) and weak currency (Rs 66.01 to the dollar on Thursday, down 19% since May 23, when the currency started depreciating).

Delayed economic reforms and expected reduction in the US monetary stimulus have made things worse. Currently, the RBI has forex reserves to fund just seven months of imports.

Wednesday's measures will also provide the much-needed liquidity for banks to increase lending in the liquidity-scarce banking system. This is because banks will now be able to swap dollar deposits at a lower cost for rupee deposits, and use the same for lending, something which was not possible earlier.

The banking index closed 9.3% up on Thursday, the highest jump in more than four years. YES Bank rose almost 22%, Axis Bank 17%, State Bank of India 10% and ICICI Bank 9%.

"As these fresh RBI measures are likely to raise the possibility of better forex inflows in the next three months, we see potential for a near-term improvement in market sentiment and the rupee's trajectory," said Barclays economist Siddhartha Sanyal.

A stabilization in rupee could lead to a roll-back to earlier unpopular measures by the central bank that squeezed liquidity and drove short-term borrowing costs up. "Such improvements might provide an opportune moment for the RBI to start unwinding its liquidity-tightening measures, possibly in September-October, albeit gradually," said Sanyal.