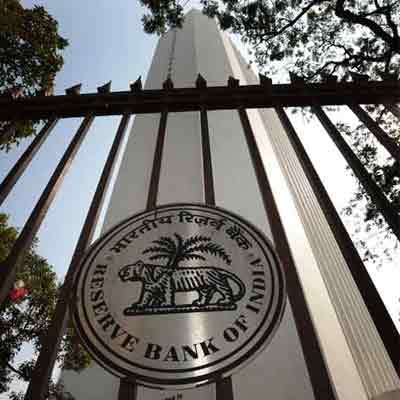 Despite facing intense pressure, Raghuram Rajan and Reserve Bank of India (RBI) have decided to keep the policy rate unchanged.
RBI has indicated that it is prepared for a wait-and-watch approach in the matter. According to reports, Raghuram Rajan is awaiting Arun Jaitley's budget to get a sense of direction and then take further decisions.
Below are some key decisions taken by RBI:
*RBI reiterates CPI inflation target of 8% by January 2015 and 6% by 2016.
*RBI sees marginal improvement in economic growth to 5-6% in FY15.
*RBI keeps key policy rates unchanged; slashes SLR by 0.5% from 23%.
The Reserve Bank of India (RBI) has kept the policy repo rate under the liquidity adjustment facility (LAF) unchanged at 8.0 per cent. It has also decided to keep the cash reserve ratio (CRR) of scheduled banks unchanged at 4.0 per cent of net demand and time liabilities (NDTL).
It reduced the statutory liquidity ratio (SLR) of scheduled commercial banks by 50 basis points with effect from the fortnight beginning June 14.
The RBI has also reduced the liquidity provided under the export credit refinance (ECR) facility from 50 per cent of eligible export credit outstanding to 32 per cent with immediate effect. However, it has introduced a special term repo facility of 0.25 per cent of NDTL to compensate fully for the reduction in access to liquidity under the ECR with immediate effect.
The apex bank has also decided to continue to provide liquidity under 7-day and 14-day term repos of up to 0.75 per cent of NDTL of the banking system.
Consequently, the reverse repo rate under the LAF will remain unchanged at 7.0 per cent, and the marginal standing facility (MSF) rate and the Bank Rate at 9.0 per cent.