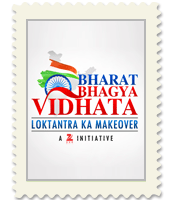 The Reserve Bank of India (RBI) stepped in to arrest the rupee's fall as the currency went crashing past 64.50 levels against the dollar.
According to traders, massive intervention from the RBI has kept the rupee from touching fresh record lows for the past two trading sessions.
On Monday, the rupee closed at 64.31 to the dollar, down 96 paise, or 1.5%, compared with the previous close.
After trading near 64.20 per dollar for most of the day, the rupee plunged to 64.73 levels. However, dollar supply from the RBI in the last few minutes of trade pulled it back from the day's low.
"During the closing hours, RBI seems to have intervened in the market to give some relief to the rupee," said Abhishek Goenka, founder and CEO of India Forex Advisors.
The rupee touched an intraday high of 63.65 per dollar in early trade on Monday. The dollar index, as measured against six major currencies of the world, rose to 81.51 in intraday trade as compared to the close of 81.36 on Friday.
Comments from officials at ratings agency Fitch on India's fiscal conditions also triggered the rupee fall. The agency said it was getting more challenging for India to meet its fiscal deficit target this fiscal due to slowing revenues. Last week, the rating agency had warned of a possible rating action if the government failed to calm volatility in the financial market.
The rupee had recovered around 2% on Friday, the biggest daily gain in almost a year after finance minister P Chidambaram reiterated the government's commitment to contain fiscal as well as current account deficits for this fiscal.
Since the start of this month, the rupee has lost 6.5% against the greenback, making it the worst performing currency in the emerging markets as well as Asian currencies basket for the period. In July, the rupee had depreciated 1.7% against the dollar.
Going forward, the rupee is expected to remain under pressure on both domestic and global fronts. "Over the near term, a range of 63.50-65.00 per dollar can be seen, with demand for dollar remaining strong at lower levels," said Anindya Banerjee, currency analyst at Kotak Securities.