Skip buying physical gold this Gudi Padwa and look at investment options like Exchange Traded Funds instead, advises Vijay Pandya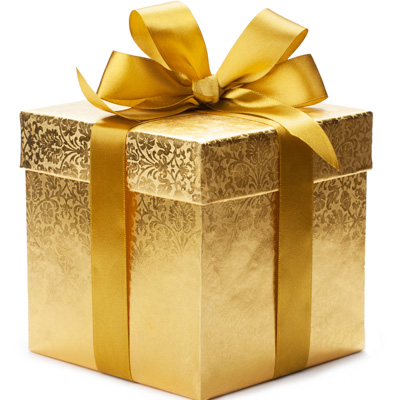 Gold and Gudi Padwa have been synonymous for ages. However, smart investors have learnt to adapt to the changing economic scenario and most of them have moved on to options like gold exchange traded funds (ETFs) and even equities with good reason.
Sumeet Vaid, CEO, Freedom Financial Planners, points out that gold may give a satisfaction that money is available, it is easily accessible and even convertible to cash fairly easily. But the cost of holding it and the safety issues involved in holding physical gold are high. Whereas gold ETFs are easy to hold and have no cost or safety fears. However, ETF liquidity is not as good as that of physical gold.
For example, if you want to liquidate them at midnight you can't. Plus, you can buy them only if you have a demat account and such restrictions. If you want to hold gold as an investment, Gold ETF is a good idea. If you want to hold it for an emergency, cash is a better asset. If you want to hold gold for social respect, keep them in the locker, he recommends.
Vidya Bala, head of Mutual fund Research, FundsIndia.com, emphasises that women investors often take the traditional route such as an FD or recurring deposit or a chit fund suggested by a neighbour go for gold schemes offered by jewellers. While investments such as deposits provide stability to the portfolio, they do not deliver superior returns. Also, schemes such as chit funds or gold plans with jewellers are not only unregulated but lack transparency and have had troubled records in the past.
Women should actively explore the following options in place of traditional ones, according to Vidya Bala:
- Do not hold huge balances in your savings account. Consider shifting some of them to higher yielding options such as liquid funds, which allow you to take your money out any time.
- Go for debt mutual funds to supplement FDs. The former provides better tax treatment, go for SIPs in a bouquet of mutual funds instead of the traditional recurring deposit. SIPs in a good mix of equity and debt funds have delivered far higher than RDs in the past.
- Go for gold ETFs if you wish to invest in gold. If you wish to hold gold then go for more transparent options such as Reliance My Gold Plan where you get to average costs (gold is bought across 20 days a month to get better price and every day's allotment and pricing is made available to you) and get a better price for gold. You can redeem gold coins or jewellery.
- Look beyond traditional options such as PPF and NSC to save tax. Use smart wealth building and tax-saving options such as tax-saving mutual funds (ELSS) which also come with shorter lock-in of three years.
- If you are mobile or internet savvy, consider using a good online platform that will allow you to consolidate your family's investments in one place and allow you to make all your investments and track and monitor them from a single platform. This way, you will not only save time but have a ready record of your investments and your family's, Vidya suggests.
Gold is considered a sound investment. But, it is time to also consider equity as an investment avenue, says B Gopkumar, executive vice president and head of Broking, Kotak Securities. Here are three reasons why. Ten years ago, 100 shares of Infosys cost around Rs 50,000. Today, it is Rs 3,50,000. Similarly, 100 shares of ITC, one of the biggest stocks on the market, were bought for Rs 5,000 in 2004. Today, they will cost around Rs 35,000. This is a 600% jump.
In contrast, the price of gold has jumped 400% from Rs 5,800 in 2004, to around Rs 29,000 today. This means investing in the stock market too can earn you great profits. As companies grow, share prices rise. When the rise in a stock's price is slower than the growth in earnings, the stock is said to be cheaply available. This is measured by the Price-to-Earnings or PE ratio. The NSE Nifty's PE ratio is currently hovering near a three-year low. This means the rise in share price is much lower than companies' growth. However, this is not likely to continue. This means it is the right time to buy shares now when stocks are cheap.
When you buy a stock, you buy a portion of a company. This is a financially healthy institution that makes profits, and shares part of it to you as an investor. When you buy a share, you are indirectly benefiting the company. Its prosperity, eventually, adds to the economic growth of the country. This has a trickle-down effect and improves overall quality of life. It is a win-win for you as an investor.