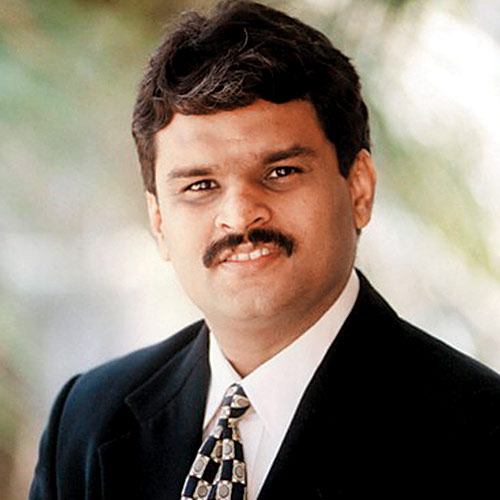 Jignesh Shah, promoter of the National Spot Exchange Limited (NSEL) and wanted in the Rs 5,600 crore commodities exchange scam has been arrested by the Economic Offences Wing (EOW) of the Mumbai police on Wednesday.
The EOW is conducting its own investigations into the scam. It is alleged that the suspects had hatched criminal conspiracy, created forged documents and falsified accounts, which resulted in cheating of more than 13,000 investors.

According to the police, even though the NSEL is a commodities exchange, there are no warehouses in existence where physical goods could be stored. Allegedly, bogus warehouse receipts were being issues and trading was done only on paper. The scam first came to light when one of the investor came forward and complained to the police that he was duped.
Following this complaint and having conducted preliminary investigations into the case both, the EOW and ED registered separate cases and are investigating the scam.
Four others named in the chargesheet are Amit Mukherjee, former NSEL Vice-President (Business Development); Jay Bahukhundi, another ex-assistant vice-president; Nilesh Patel, managing director of NK Proteins Ltd; as well as Arun Sharma, Lotus Refineries' CMD, who is also a film financier.
The FIR was lodged on September 30 by the Economic Offences Wing (EOW) against NSEL directors Shah, Massey and others, charging them with cheating, forgery, breach of trust and criminal conspiracy, among other offences. .
The spot commodity bourse, promoted by the Shah-led Financial Technologies (FTIL), has been facing problems in settling Rs 5,600 crore dues of over 200 member brokers, representing 13,000 investor clients.
The police suspect that an equal role of brokers in the scam, since many of them sold NSEL commodities despite knowing about fraudulent practices in the spot exchange.
The EOW has invoked the Maharashtra Protection of Interest of Depositors Act, which empowers the police to attach immovable assets of the accused.
Prior to this, over 200 aggrieved investors of the beleaguered National Spot Exchange Ltd (NSEL) had demanded that the Mumbai Police arrest Jignesh Shah and other key accused, besides speeding up recovery from borrowers and defaulters within a stipulated time period.
Members of the NSEL Investors' Forum, a representative body of around 13,000 aggrieved investors of the scam-hit spot exchange, had met Mumbai police Crime Branch chief Himanshu Roy at the police headquarters in South Mumbai, who assured them of speedy progress in the case and liquidation of assets, so that the investors could get their money back.
The IPS officer had appealed to investors to ignore any rumours and said that 80% of the money in the Rs 5,600 crore scam had been recovered after attaching properties of the accused and they are in the safe custody of the concerned court.