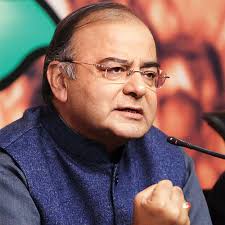 After the Economic Survey was tabled by Arun Jaitley in lower house of the Parliament on July 9, a day prior to the announcement of Financial Budget 2014-2015, it paved the way to people having various expectations.
Hoping that this will be the 'Dream Budget', people expressed their concerns and wishes over various matters.
According to the new NDA government, MNREGA is responsible for labour shortages in SME's, rise in wages and price hike in the food sector.
To deal with it, from an SME perspective, a growth stimulus is required which includes a shift from revenue expenditure to capital expenditure. Revising the scheme such that it supports capacity creation projects like cold chain facilities, rural roadways and irrigation projects will help uplift the situations of SME's which are the backbone of the Indian economy. It will now be utilized for infra structural development and formation of community institutions.
This year is predicted to be short on rainfall so doing away with MNREGA won't be a good option for the NDA government. The poor will lose on their wages since MNREGA is essential for their survival.
As experts believe, the government can't do away with MNREGA but tweak it for better subsidy targeting. Uday Kotak in a statement said,"there should be a shift from MNREGA to Karega (be the workforce)." Also Congress in a statement to a news channel said,"NREGA must stay."