Following a clear mandate, corporate India is hoping the new government would provide better investment climate, policies and put the country on growth path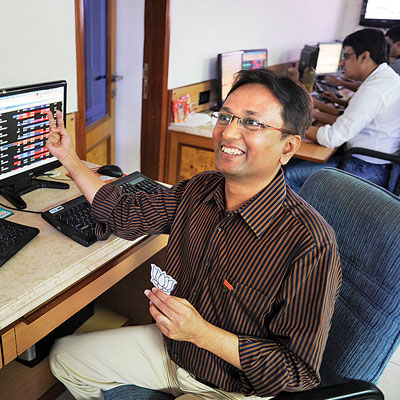 Buoyed by the decisive verdict thrown by 2014 elections, India Inc is hoping that the new NDA government will come up with bold reforms that would help improve investment climate in the country.
Top guns of corporate India believe that the new government has a Herculean task in hand as the Indian economy is reeling under a slowdown for more than a year now.
"It should focus on addressing old issues like Vodafone taxation that have hit investment sentiment, be more tax-friendly and increase revenues by addressing black money through some amnesty scheme.
Issues like housing infrastructure, gas pricing and a relook at subsidies must be considered on priority by the new government," Keki Mistry, vice chairman and CEO, HDFC, told dna.
Narendra Modi on Friday stormed to power at the Centre giving BJP its highest-ever tally in the Lok Sabha elections.
"A comprehensive and decisive mandate such as this augurs well for spearheading a new paradigm of development with social equity. Stability together with progressive policies will bring in optimism to encourage investments and spur growth," Y C Deveshwar, chairman, ITC Ltd, said.
Several sectors are currently facing a prolonged slowdown, and have been waiting for the new government come into power to decide on the next phase of investment.
According to Kiran Mazumdar Shaw, CMD, Biocon, "The new government will need to take immediate steps to revive the economy to signal change. This will call for swift action to implement bold economic reforms that create jobs through massive infrastructure projects, roll back unfriendly business regulations and instead focus on speed and ease of doing business that attract large domestic and foreign investment; and above all provide transparency and accountability in governance."
As part of the wish-list, the industry expects the new government to bring in reforms in infrastructure and renewable energy. "This is important as India's economic environment will act as a catalyst in reviving the global economy," said Tulsi Tanti, chairman of Suzlon group.
Hinduja group chairman Srichand Hinduja described Narendra Modi's massive mandate as a vote for stability that will put India back on the path of high growth.
Aditya Birla Group chairman Kumar Mangalam Birla told PTI, "Reining in inflation, fiscal deficit and unemployment are of paramount importance."
Prathap C Reddy, chairman, Apollo Hospitals group, told dna, "An equally urgent need is to make the direct tax code and GST a reality, early on."
Akhil Jindal, director, group corporate affairs, Welspun Group, said,"We believe that the new government should focus on bringing supply side reforms, which would bring more labour efficiency and optimum utilisation of resources There are several constraints on supply side like agriculture, food storage chain."
According to industry players, one of the primary concerns of the industry for the past few years has been the slowdown in growth on account of policy inaction and various scams and allegations of corruption leading to low business confidence.
Rohit Mahajan, senior director, Deloitte India, said, "One of the key expectations from the new government is to restore the confidence of the business community through effective reduction in governance deficit and strong enforcement of various anti-corruption laws. Hence, fast-tracking of some of the existing bills will go a long way in restoring confidence and supporting India's ongoing efforts at creating a zero tolerance culture for bribery and corruption, and help emerge as a leading investment destination."
Firdose Vandrevale, executive vice chairman, Essar Steel, said, "In one word I expect velocity from the new government. Let's get this car moving, It's easier to give direction to a moving car than to a standstill one. I expect demand stimulation, clear mining policy and consistency on policy decisions from the new government.
GVK Reddy, founder chairman & managing director, GVK Power & Infrastructure Ltd, said he is confident that the new government will implement economic policies that benefit the country's people and its industry. "This will create an environment conducive for growth and ensure prosperity of the nation, thereby fulfilling its enormous potential."