International transportation services company Uber launched its services in Mumbai recently with the caption, "Amchi Mumbai, amcha Uber".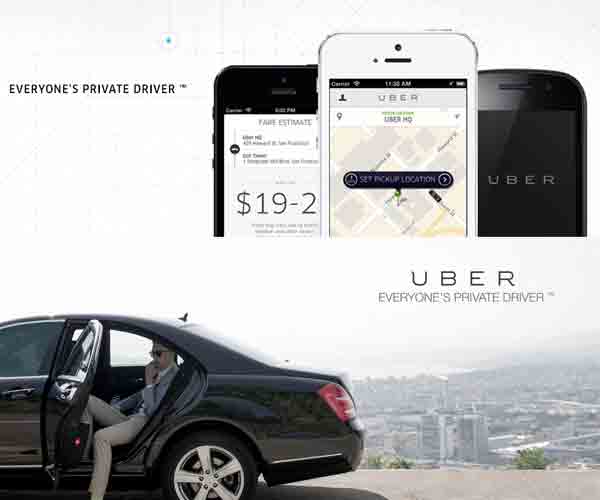 International luxury car services provider Uber which offers personalised transportation services at the click of a button has forayed into Mumbai with much gusto. Now, Mumbaikars can use Google play store/ App store and download the app Uber and request for transportation facilities.
The transportation service was launched on February 21, 2014, with the caption, "Amchi Mumbai, Amcha Uber" and finally with the message, "Your secret Ubers are arriving now".
Uber operates in 70 cities around the world, and has services in over 25 countries.
Prior to Mumbai, the service established its presence in Bangalore, Delhi, Hyderabad and Chennai within a span of six months.
Uber began its operations in 2010 from its head quarters in San Francisco, and is funded by Google Ventures, TPG Capital, Goldman Sachs, Bezos Investments, Benchmark Capital, and Menlo Ventures amongst others.
"Uber has an extensive roadmap ahead for India, beyond these 5 cities. The response so far has been tremendous in India and we have found a genuine focal market for Uber in India," Uber officials told dna.
The hire-a-car service has been on a hiring spree to penetrate the markets well and increase its stakes in the local luxury transportation market.
Explaining Uber's presence in Mumbai, officials added, "Mumbai is a fast-moving city and people don't want to wait. It is the 'city of dreams' in India, people flock from all over the country to make a name for themselves here. Uber is all about creating entrepreneurs (drivers and partners), what better city than Mumbai to do this".
"During our testing phase, we will have limited luxury cars available, so expected ETAs to higher than usual. We are working hard to add more cars and improve the service in Mumbai," the officials said.
The pricing ranges from INR 200 at a minimum.
Here are some facts about Uber:
1. Expansion: having expanded into 32 countries and 84cities, most in the last several months.
2. Hiring: Uber wants to quadruple its staff from last March's level by next March.
3. Cost estimation: According to Valleywag's leaked screenshot, its run-rate is more than $200 million (Rs 3,268,600 INR).
And the price index:
Base fare: Rs 200
Distance: Rs 17/km
Time: Rs 2 per minute
Minimum fare: Rs 200
Cancellation fee: Rs 200
Also here are the details of the promo code, exclusive for DNA readers:
Uber has an exciting competition for dna readers: Uber will give free rides lucky dna readers*. All you have to do is enter the code "UBERDNAMUM" in the promotions section of the Uber app. This is applicable till the end of March.
Watch the video here: