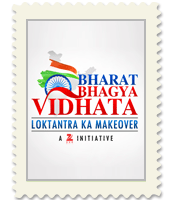 The acquisition of Nokia's handsets business will allow Microsoft to launch a phone priced under Rs7,000 in India, analysts would have us believe.
"This deal confirms Microsoft's intention to go after the hardware business, bringing it to the forefront in controlling not only the operating system, but also the app ecosystem and entire mobile platform for the Nokia-Windows phone," said Anshul Gupta, principal analyst at Gartner.
"This integration between the two companies will provide faster time to market, and the possibility of a $100 (less than Rs6,800 at Tuesday exchange rate) Windows smartphone by next year, featuring a lighter OS for slower Internet connections as the partnership will aid in penetrating emerging economies where the $200 Windows phone has proven to be too high a price point," he said.
In India, Nokia's Lumia Window OS smartphones are priced between `10,000 and `33,000.
These handsets have been a game-changer for Nokia's falling fortunes all right, though, given Windows 5% share of the market in India, they have still not been able to compete with the much larger Android ecosystem.
"While the merger of two weak players does not make a strong one, Microsoft (hand-held) device strategy has helped the company become a key mobile market player with the help of partners such as Nokia, and now the takeover of Nokia will provide Microsoft will more direct control and investment in the smartphone business to become a successful player to reckon with within the next 2-3 years," said Holger Mueller, prncipal analyst and VP, Constellation Research.
Vijay Mani of Deloitte said the deal follows Apple and Google which have complete control of the software and hardware ecosystem for their mobile phones.
"Microsoft hasn't been able to make much inroads into the smartphone market thus far. Hopefully, the takeover of Nokia will aid in helping Windows become a game-changer in the smartphone market," he said.
"Ideally, this deal should have been sealed a year back, as, in order to actively push the new Windows OS for mobile phones, it is essential to have a strong mobile business. So far, the responses to the Windows 8 mobile phones have not been very encouraging.
Hence, the takeover becomes more crucial than ever now for Microsoft to implement its strategy consisting of a couple of new product launches similar to Lumia. Moreover, in countries like India, the transition from feature phones to smartphones has just started, and this deal can help Microsoft penetrate the high-volume entry level segment in India," said Benoy C S, director, ICT Practice at Frost & Sullivan.
A section of the industry even believes that post Microsoft's 2010 announcement that hand-held devices are the future, and the recent takeover of Nokia, traditional computing could be rendered obsolete over time.
"For Microsoft, owning a mobile device company will give it control of a prime property which will be a gateway for the software company's current products and future forays.
Through this buy, Microsoft has bought the consumer trust held in brand Nokia," said N Chandramouli, CEO, Trust Research Advisory, part of the Comniscient Group.
While Microsoft may not easily ditch its software giant image, the impact on the rapidly merging PC and mobile market as a result of this partnership will doubtless be keenly watched by all.