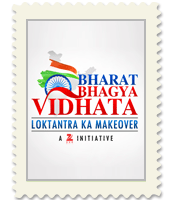 Maximum city - Mumbai, isn't going maximum when it comes to spending. The Indian economy facing an upheaval has meant that the price of basic necessities has rocketed in the country.
The financial capital Mumbai which boasts of a population of close to 10 million people is seeing families trim their budgets massively.
Radha Pathak, 56, a homemaker who lives in Kandivali said, "Thankfully, this is the month of Shravan, so my family is eating only vegetarian food. But the cost of onions and other green vegetables and fruits has almost doubled. The salary my husband earns has stayed the same, but the costs have gone up. My son has just started working and his whole salary goes in paying for petrol and servicing his bike."
Fatima Khan, 24, a teacher said, "The price rise has made me avoid eating out. You hardly eat anything and the tax is so much. The cost of clothes too has gone up. Malls have sales but the sale rates and percentages are very high which means that you end up spending more and hardly benefiting."
Leroy Thomas, 33, an architect said, "The cost of material for my construction business has gone up and sadly I know the prices have also gone up. But due to losses it is very difficult to increase the salaries of my employees. The inflation is really high."
Some households have even given up on non-vegetarian food in the week. Janet Fonseca, 35, a media person said, "My mother-in-law came up with this great idea to save money. She suggested that we eat non-veg food only on Sundays when we are all at home. We end up saving Rs5000 by not eating chicken, mutton and fish in the week. The price of vegetables is high, but non-veg is even higher so we save a lot."
Heena Jha, 29, a housewife said, "The festivals coming up are worrying me. If the prices do not stabalise, we won't be able to enjoy Ganpati, Diwali and Dassera like we wish to."
Piyush Aggarwal, a stock broker said, "The rupee fluctuations is affecting the spending, buying and selling process in India and as a result the entire economy is seeing a price rise, this in turn is affecting households. The RBI is expected to step in soon and help stabalise the rupee, this will hopefully improve conditions."