Mumbai-based Headrush accepting Bitcoins for adventure sports.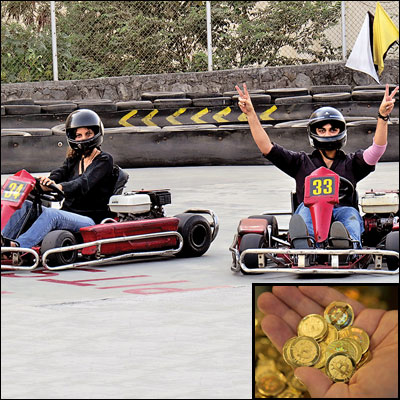 Headrush, a city-based adventure sports and outdoors brand, has become the first Indian firm to accept Bitcoin payments for its services.
On March 2, Headrush hosted a Bitcoin meet at its office premises in Hiranandani, Powai, where a few adventure seekers paid for in bitcoins.
People came with their mobile wallets and transferred amounts between Rs 250 and Rs 500 in Bitcoins depending on what they wanted to try. Headrush offers an array of activities ranging from paintball, go carting to zip lining.
In an exclusive chat with dna, Kanak Seth director and co-founder of Headrush, said, "Bitcoin is a revolutionary concept and we've always endorsed stuff that breaks you through to the other side. Whether it's bitcoin or not, cryptocurrency is here to stay."
On volatility of the currency, he said they can choose store Bitcoins with them or immediately convert it into usable currency.
"If we choose to encash it on same day, we reduce any kind of risk involved due to volatility of Bitcoin."
On the founding of Headrush, he said the company started out of the founders' passion for the wilderness and living on the edge.
"What started off as wishful thinking between two friends has grown into a strong and resolute team of specialists with diverse skillsets."
Headrush, a unique adventure sports and outdoors brand, aims to create experiential, thrilling and memorable moments through the medium of adventure sports and outdoor activities.
Bitcoin is a peer-to-peer payment system and digital currency introduced as open source software in 2009. It uses cryptography to control the creation and transfer of money.