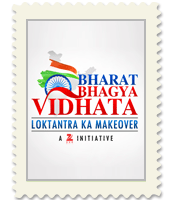 The India story is only getting worse, economists would have us believe.
On Monday, less than a week after foreign brokerage BNP Paribas cut its gross domestic product (GDP) growth forecast for the country this fiscal to 3.7% from 5.7% earlier, there was a bevy of no-less-gloomy numbers from economists at other brokerages and banks.
HSBC cut its growth projection to 4% from 5.5%, while Nomura brought down its reading from 5% to 4.2%, respectively.
JP Morgan said it now sees the economy growing merely 4.1% compared with the 5.1% it had forecast earlier.
Even HDFC Bank clipped its forecast to 4.7% from 5.2%.
The downgrades follow the disappointing growth for the quarter ended June, released Friday. At 4.4%, the log was the worst in 16 quarters, due mainly to shrinking manufacturing and mining output.
Going ahead, the rupee's weakness, high interest rates and constrained spending by government, businesses and consumers are expected to hurt growth further.
"These factors are likely to continue to weigh on growth in coming months as the Reserve Bank of India (RBI) will not be able to roll back its liquidity tightening measures any time soon and may even be forced to consider further tightening," said Leif Eskesen, chief economist for India and ASEAN, HSBC.
Eskesen does not expect any recovery till the fourth quarter, and even then, it is likely to be protracted as confidence will return only slowly.
"The coming quarter is unlikely to be good. The second quarter might be a little worse than the first quarter. Even if there is recovery, the growth is unlikely to cross 5%," said Abheek Barua, chief economist with HDFC Bank.
JP Morgan economists Sajjid Chinoy and Jahangir Aziz appeared to concur. "Growth momentum is likely to slow further in the current quarter with corporates being battered with both high interest rates and a significantly depreciated currency that will stress unhedged, balance sheets," they noted.
According to economists, Friday's GDP numbers showed that the only positive push to growth was high spending by the government, and that is not expected to last.
"With fiscal pressures building, the government will likely be unable to continue its current pace of spending without risking substantial fiscal slippage, implying spending will have to be sliced in the second half of fiscal 2014," said Nomura economist Sonal Varma.