Targets Rs 250 crore in annual sales with a chain of 300 branded F&V outlets by March 2016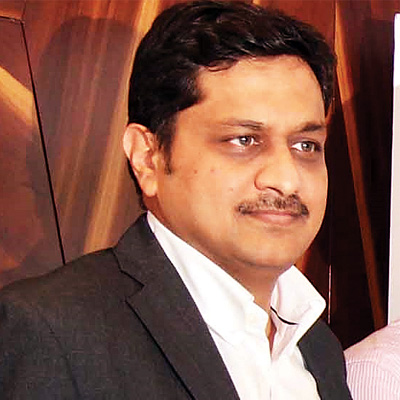 After changing the face of radio taxi business with Meru cabs, Neeraj Gupta is looking at replicating the success in fruit and vegetable (F&V) retailing space in the country.
Gupta, in association with ex-Reliance Retail and Future Group officials, has launched a retailing venture Freshkins Foods India Pvt Ltd that aims to create a 'farm-to-consumer' value chain.
"The objective was to combine the science of modern retail with the street-side retailer's art of selling. The idea is to promote micro-entrepreneurship among people who have a passion to sell. The approach is very much like we did in the radio taxi business."
"We will provide all the back-end support to the franchisee partner who will take the ownership of the business and run it profitably using best practices suitable for her/his location," said Gupta, also the chairman of the firm.
Mumbai alone has F&V consumption of 4,000 tonne daily and taking an average selling price of Rs 30 per kg, in value terms it's a Rs 120 crore market per day. The organised players only cater to 100-120 tonne of F&V market demand in Mumbai.
K Radhakrishnan, former CEO of KB Fair Price and president of Future Freshfoods, who is now chief mentor, Freshkins Foods India, said, "We have taken a 35,000 sq ft warehouse on five-year lease to store farm produce. This will then be redistributed through our channels. The plan is to have 300 retail outlets in the next 18 months that will give us annual sales of Rs 250 crore by March 2016."
Spread across 150 to 300 sq ft, the retail outlets will be established high density residential clusters.
There will be a few mobile van operations in addition to kiosks that will be located in housing societies. The store will require an investment of Rs 5-6 lakh and the franchisee partner will be entitled for a government subsidy of up to Rs 2 lakh.
While majority of the fresh produce will be sourced from farmers in Maharashtra a few items (low volume, seasonal and region specific) will have to be bought from the APMC market.
The venture will leverage on the 176,000 farmer network of Maharashtra State Agriculture Marketing Board for sourcing the produce.
Anjaney Bhutada, CEO, Freshkins, said, "We want to organise this space by creating a distribution channel and an F&V brand, which is non-existent in India. This will be done through a franchised F&V retail chain that will deliver fresh produce close to the consumption points," said Bhutada who helped set up farm-to-retail operations of Future Group, and has also worked with Reliance Retail.
While the franchisee partner will be able to break-even operations after selling 350 to 400 kg of fruits and vegetables, they will have a daily target of selling at least 1 tonne.
These stores will allows buyers to select vegetables, get them weighed on an electronic scale and receive a computerised bill, something roadside vendors cannot offer.
While a few outlets already being launched in Kandivali, the company plans to have at least 50 outlets between Bandra and Borivali in coming months.