Company plans to list its petroleum arm on a foreign stock exchange after merging an existing offshore arm with it, shift entire oil & gas operations to Singapore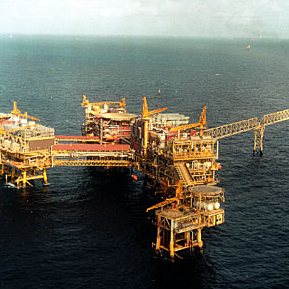 The shipping-to-coal major Mercator Ltd is slowly but steadily shifting its focus to oil & gas sector.
The company is mulling several moves to strengthen its oil & gas subsidiary Mercator Petroleum Ltd (MPL), including listing it on a foreign stock exchange after merging an existing offshore arm with it.
MPL, which runs Mercator's oil & gas activities across the globe, is 51% held by Mercator Ltd while another Singapore-based subsidiary Mercator Energy Pte Ltd (MEPL) holds the remaining 49%.
MEPL is a step-down overseas subsidiary of the parent, engaged in carrying on Mercator's business of oil & gas and allied services. "As shipping markets, especially the bulk carriers, are still suffering due to poor freight rates, our focus is shifting towards oil & gas sector. We are definitely expanding in the offshore sector. Including the investments already made in the offshore sector, the company has drawn up a plan to invest around $1 billion in oil & gas over next three years," H K Mittal, executive chairman, told dna.
He, however, refused to divulge any details.
A senior company official said they are in the process of shifting their entire oil & gas operations to Singapore. The head of petroleum arm, Kapil Garg, former managing director of British Gas India, will also shift to Singapore.
AION Capital Partners, a special situations-focused investment firm jointly set up by ICICI Venture and Apollo Global Management, recently invested $71 million in Mercator group through convertible bonds. While it invested $55 million in MEPL, $16 million was infused in the parent company, Mercator Ltd.
As per the agreement with AION, the debt will be compulsorily converted into equity shares of MEPL when its gets listed, at a pre-determined discount to the listing price.
If MEPL decides against listing, the debt will be repaid at a pre-determined yield to maturity at the end of six years, according to a company statement to the stock exchange.
At present, Mercator is going ahead with drilling in two blocks – CB-3 and CB-9 in Cambay Basin, Gujarat. It had signed production sharing contracts with the government for exploration of petroleum in two blocks under the Seventh New Exploration Licensing Policy round (Nelp-VII) in December 2008.
It also owns two offshore blocks in Burma in a joint venture with Oil India. While Mercator Petroleum owns 35%, 60% is owned by Oil India and remaining 5% by a local investor.
Large chunks of Mercator's investments have so far gone into the offshore sector. "One mobile offshore production unit (MOPU) is on long charter to an international oil company, Afren Resources Ltd, in Nigeria. Two more MOPUs are under construction at Keppel Shipyard in Singapore," said the official.
The parent recently bought a second-hand very large gas carrier (VLGC) from the debt-ridden Varun Shipping Company for around $34 million, primarily with a loan from ICICI Bank.
Mercator's debt has gone up to around Rs 800 crore with the VLGC purchase. "The gas carrier is now chartered to Indian Oil Corp for three years," said the official.
Mercator, which valiantly fought the vagaries in global freight rates by diversifying into many related sectors like coal trading and dredging business, saw its market capitalisation shrink over last few years.
As on Friday, its m-cap stood at Rs 819 crore, with the promoters' 40% holding being valued at around Rs 320 crore.