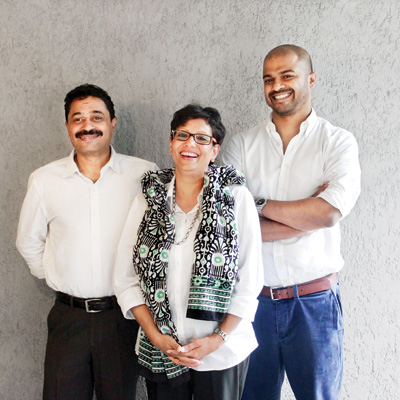 Global advertising network M&C Saatchi has acquired a minority stake in February, the independent agency founded by ad seniors Gopal Krishnan and Nirmal Pulickal in 2012. The operations of the current M&C Saatchi agency in Delhi will be merged with the local operations of February to create M&C Saatchi February with immediate effect.
The partners of February will initially have a majority stake in the venture, with M&C Saatchi Worldwide becoming the majority shareholder over an agreed timescale. The new agency will be led by the February management team of Krishnan and Pulickal, who will be supported by the current CEO of M&C Saatchi in Delhi - Anjali Nayar - who will take the role of president in the new company.
Said M&C Saatchi's Worldwide CEO Moray MacLennan while announcing the partnership: "India is a fundamental part of our global strategy, and we're delighted to join forces with a brilliant team to help us create a global hub in this critical market."
The deal follows a strategic review of the agency's Indian operations and will see M&C Saatchi's new Indian agency – M&C Saatchi February – headquartered in February's offices in Delhi.
Said Gopal Krishnan, co-founder of February: "We're delighted to be joining forces with M&C Saatchi as we embark on the next phase of February's exciting journey. We've been doing some great work for some wonderful clients over the last couple of years, and this new partnership will help us play on an even bigger stage going forward."
Nirmal Pulickal, co-founder of February, added: "When we launched February two years ago we had a simple goal – to create great work that works for our clients' business. It's great to find a partner in M&C Saatchi who shares our vision entirely. We're very excited about the future of M&C Saatchi February."
Offering advertising, design, digital, social, mobile, events and activation, M&C Saatchi February's portfolio of blue-chip clients will include Nando's, Typhoo, Avis, Blossom Kochhar Aroma Magic, DLF retail, Ananda in the Himalayas, SBI Cards and Panasonic Mobility.
The launch of M&C Saatchi February follows the creation of M&C Saatchi aeiou in China last year, and the launch of the new M&C Saatchi Singapore in 2012.
—By Arrangement with MxMIndia.com