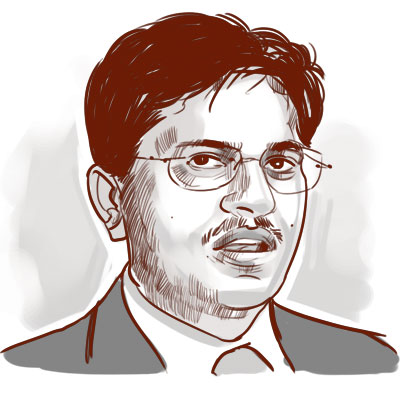 The Securities and Exchange Board of India (Sebi) has let off Manoj Modi, close aide of Reliance Industries (RIL) chairman Mukesh Ambani, in the case of insider trading in shares of Indian Petrochemicals Corporation (IPCL) just before the announcement of amalgamation of IPCL into RIL in 2007.
In its adjudication order on Wednesday, the capital markets regulator disposed of the long-pending case against Modi and his wife, Smita Modi, as it could not establish "the alleged violation of the provisions of regulation 3 of prohibition of insider trading regulations as specified in the show cause notice dated January 31, 2011".
The order comes barely five months after the market regulator had rejected the couple's consent pleas.
It was alleged that between February 28 and March 2, 2007, the Modis together bought 1 lakh shares of IPCL for Rs257.82 lakh at an average price of Rs257.82 per share prior to declaration of interim dividend and amalgamation of IPCL with RIL, which constituted trading based on unpublished price-sensitive information.
Sebi had in its investigation noted that IPCL shares fell over 8.1% on March 5, 2007, despite the announcement of an interim dividend.
However, in a divergence from the index, the scrip witnessed a price gain of around 11% and 3% on March 8, 2007 and March 9, 2007, respectively, subsequent to the announcement of amalgamation of IPCL with RIL.
The adjudication officer, after going through various other reference cases, concluded that the allegation against Modis as insiders cannot be proved.
In January 2013, Sebi had issued a list of 149 rejected consent pleas that included the names of Manoj Modi and Smita Modi apart from Reliance Petroinvestments Ltd and Alaska Mercantile Co Pvt Ltd in the IPCL case.
The list also included the names of 16 entities related to RIL in another insider trading case, for which the regulator has not yet passed the judgement.
@nitinpshri