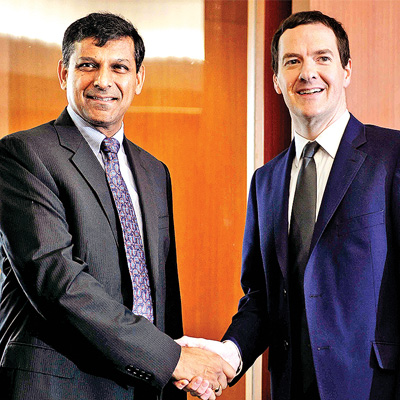 Two of Britain's senior-most ministers George Osborne, chancellor of the exchequer (finance minister), and William Hague, foreign secretary (external affairs minister), have announced investments from India.
In a press meet on Monday, the duo announced that Mahindra & Mahindra and Cipla will pump in £20 million ($34.03 million) and up to £100 million, respectively in the UK in coming days.
"Tata is already a huge, successful presence in the UK and one of the largest manufacturing employers in the country. Today, I can announce that Mahindra is joining them. This great Indian business is now going to invest £20 million in developing the latest electrical car technology in the UK. And Mahindra's first electric car is expected to go on sale in Britain next year," said Osborne.
The ministers also expressed their repeated desire to strengthen ties with India in the backdrop of new government here. They are scheduled to meet Prime Minister Narendra Modi and finance minister Arun Jaitley on Thursday in New Delhi.
"Tomorrow I will set out details of the new guarantees we will offer for rupee denominated export finance as a step on that exciting journey. There is so much more we can do together, not just in finance but education and science and international collaboration. India is embarking on an exciting journey of reform under your new government," Osborne said.
He said his message to the central government is to adopt a phrase from PM Modi: good days are coming for the India-Britain relationship. The event was attended by several dignitaries and business tycoons including Ratan Tata.
The foreign secretary stressed on giving more funds for Indian students wanting to study in the UK.
"We announce more generous UK support for India's most talented students through a quadrupling of the UK's funding for Indian Chevening scholars over the next two years, and the granting of 500 GREAT Awards to support Indian students studying in the UK. This will make India the largest recipient of Chevening scholarships in the world," said Hague.