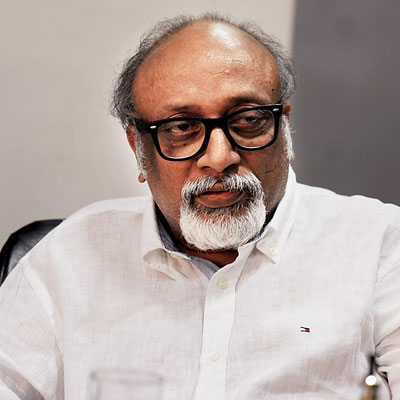 Leading creative advertising network Leo Burnett India has announced the departure of KV Sridhar, chief creative officer for India and the subcontinent. Pops, as Sridhar is better known in the fraternity, will be with the agency till May 4. He has been with Leo Burnett for 17 of over three decades in advertising. Sridhar plans to reinvent himself and pursue other interests.
Meanwhile, Leo Burnett has informed that a new creative leadership will be announced shortly. This is the agency's second senior change in the agency in the last year with Arvind Sharma making way for Saurabh Varma as agency head in October 2013.
Starting out as a Bollywood billboard painter, Sridhar helped the agency gain recognition at international awards shows including the Cannes Lions, New York Festival, and local Indian awards. Under his creative leadership, Leo Burnett India went on to win agency of the year in the Leo Burnett global network, twice. He also led the agency to be ranked by Creativity magazine to be among the top 20 creative agencies in the world. Pops has also represented the agency on many Indian and international award juries.
"Pops has always been a young man at heart and once again his nomadic spirit has led him to look at things afresh and follow his heart to pursue new adventures.The agency and I will continue to build on the creative trajectory he has set," said Varma who is chief executive officer, Leo Burnett Group India.
Said Sridhar, "It has been a purposeful journey for me at Leo Burnett, growing with and having a chance to play a key role in shaping the agency's creative prowess. I have had the opportunity to work with and get to be friends with some of the brightest creative minds in the world, worked on some of the most exciting campaigns with some of the most amazing clients. For now, I would like to take a break to reinvent, rediscover and rededicate myself. I wish Saurabh and Leo Burnett great success."
By arrangement with MxMIndia.com