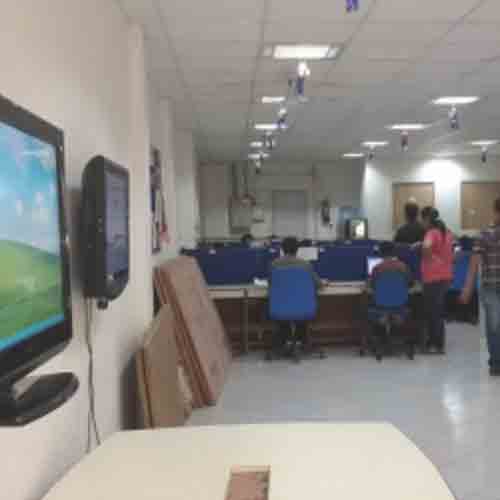 Social media agency 'Social Wavelength' has been making all the right noises with its success stories. Recently, leading advertising agency JWT agreed to acquire a majority stake in the social media agency.
"A socially connected world is going to create new challenges and opportunities for brands, and we will create solutions to help brands navigate those challenges," said Hareesh Tibrewala and Sanjay Mehta of social Wavelength on the recently minted alliance between JWT-Social wavelength.
The agency has a total of 170 professionals at its Vikhroli office and uses Radian6 technology to monitor CRM which is the USP of the company. The company has four branches at Delhi, Mumbai, Chennai and Bangalore.
The agency now has over 170 professionals who offer social media communication services, social media listening services using Radian6, influencer outreach program, application development, video and rich media content creation and media buying to over 50 leading brands across their offices in Mumbai, Delhi and Chennai.
Hareesh Tibrewala, joint CEO of Social Wavelength spoke to dna about the challenges, competition and the USP of the company and how this alliance will help the company go international.
1. How will this alliance help social wavelength?
We at social wavelength believe in using a 360 degree approach to provide all round social media support and this new partnership will help us with access to client data and strategies that have been successful globally. We will take our business to a global platform and will target better revenues too.
2. What is the USP of Social Wavelength?
There are numerous leadership verticals in the company that boost productivity and innovative content. Leadership at such a level helps in attaining robust targets with competitive environment. There is a director (strategy, communications) for every level who makes sure that the quality is excellent.
In today's time, brands are looking for maturity and not only content development. We try to fulfill the gap that other agencies fail to by listening to what consumers are talking about. We use a software called Radian6 and engage with consumers and track their opinion about certain brands or campaign, which is our asset point.
If other companies want to access this software, they will have to purchase rights from social wavelength.
3. What's the financial model of Social Wavelength? What profit ratio are you looking at?
We cannot divulge details of the alliance in financial terms but have a robust growth pattern of 16-18%. We have been growing steadily with our diverse platter of products for the social media market. JWT will provide us a platform to have international reach.
4. After the alliance, will there be merger of offices?
No, Social Wavelength will be an independent entity functioning on its own. There will be no shifting as of yet as our creative work needs an entrepreneurial atmosphere. Employees are extremely happy with the alliance as they are part of a larger organisation and will get to understand more about the business.
5. How do you think personally, will the alliance shape the future of Social Wavelength in the competitive social media market?
After pioneering in the social media field, this was a logical conclusion for social wavelength. JWT is a mainline media company and Social Wavelength's addition will provide integrated communications solution in India. JWT is a global leader with presence in USA, China among other markets and this will definitely bolster our success ratio.
6. Name some of your top clients:
*Franklin Tempelton
*Tata housing
*Ginger hotels
*Raymond
*Tikona internet services
*Magma Finance
*Idea cellular
Watch a video of Radian6 here:
: