Except one director, all board members of ITC including CMD Y C Deveshwar have offloaded part of their holding in the firm this month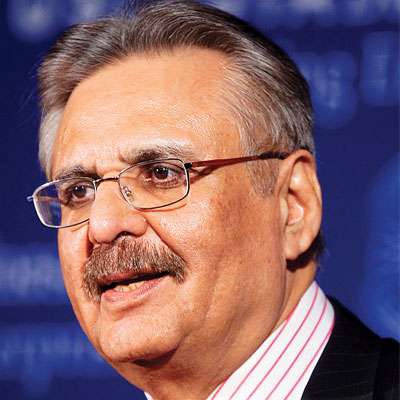 Guess who's cashing out of ITC?
This month till date, chairman cum managing director Y C Deveshwar and his band of directors, full-time as well as independent, have disposed of part of their holdings of stocks of their own company.
Deveshwar has sold off shares worth Rs 28.51 crore in the previous week, the exchange was informed on Thursday.
ITC's chairman has sold 3.5 lakh shares at an average price of Rs 355.73, netting Rs 12.45 crore on March 20, and another 4.5 lakh shares for Rs 16.06 crore at an average price of Rs 356.85.
With this, Deveshwar's holding in ITC has come down from 27.47 lakh shares, or 0.03% stake in the total equity capital of ITC.
The sale season coincided with the scrip appreciating from Rs 329 at the beginning of the month to Rs 360 as on Thursday closing, a rise of about 9%.
The latest sale transaction involves S B Mathur, non-executive director, who has disposed of 10,000 shares out of his total holding of 3.21 lakh shares on Tuesday at an average price of Rs 361.50 a share.
Before them, full-time directors P V Dhobale and Krush Grant, and non-executive directors S S H Rehman, H S Khan and K Vaidyanath have all turned sellers though Deveshwar remains the biggest of the lot.
During the month, Vaidyanath was the most active in the bourses, taking home Rs 10.35 crore. On March 18 and 19, he earned Rs 3.55 crore selling 1 lakh shares, sold 50,000 each on March 14 and March 12 netting Rs 1.73 crore and Rs 1.71 crore respectively while 1,00,000 shares were disposed of for Rs 3.36 crores on March 7.
Grant, who heads ITC's tobacco division earned a relatively modest Rs 1.77 crore from selling 50,000 shares during the month.
S S H Rehman was another frequent visitor to the market, shedding 80,000 shares earning Rs 2.76 crore in the process.
Incidentally he remains the only director who bought the scrip, 1.40 lakh shares at one go on March 3.
These directors apart, sellers include other top officials like A Nayak, head of human resources, (50,000 shares), Sivakumar Surampudi, head of agri business (1.16 lakh shares) general counsel K S Suresh (30,000 shares) and chief financial officer Rajiv Tandon (60,000 shares).
Some market players were of the view that this significant sell-off by ITC insiders indicates that the coming days might not be good for the company, especially with the impending El Nino factor that might adversely impact monsoon, agriculture and consequently earnings of companies such as ITC which are dependent on farm produce.
Ratings agency Crisil has talked of the peculiar weather condition that impacts ocean currents dragging down India's Gross Domestic Product from a projected 6% to 5.2% next fiscal.
Yet some analysts think the officials were only taking home profits after some steady appreciation.
"We think these directors have sold as the stock has appreciated much in recent times, and don't think it is because of any other reason. As for El Nino, we aren't sure about its impact on ITC's earnings and hasn't factored it yet into our estimates," V Srinivasan, research analyst - FMCG, Angel Broking said.
After under-performing both the Sensex and the BSE FMCG indices till December, ITC has climbed from a level of Rs 315 beginning January to Rs 360 on Thursday.