Five months on, and four reviews later, the RBI governor seems to have got his rupee-protection and inflation-controlling measures right. But India's fractious politics and chronic policy paralysis could upset his long-term reform agenda, says Daniel Martin, Singapore-based Asia Economist at macro-economic research firm Capital Economics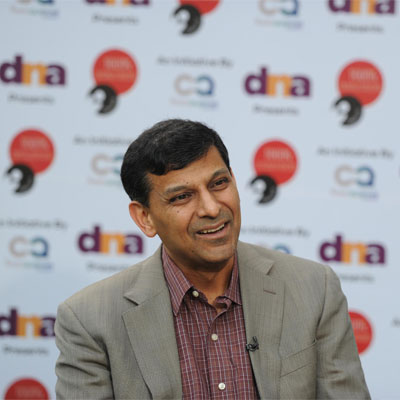 After five months in office, nobody would accuse Raghuram Rajan, governor of the Reserve Bank of India (RBI), of keeping a low profile. Rarely has a central bank governor been such a regular fixture in local papers. The global media is also paying close attention in what has been a crucial period for emerging markets (EM). Overall, he has made a good start.
Rajan has taken a tougher stance on inflation and is looking to push through a broader reform agenda, both of which could lay the foundation for stronger long-term growth. But there are limits to what a central bank governor can achieve, which is why so much is riding on the make-up and performance of the next government.
Rajan had no choice but to hit the ground running. When he entered office, the rupee was reeling, caught at the centre of the EM sell-off that was sparked by jitters over tapering of the US Fed's quantitative easing or QE programme. At one point, the rupee was down by more than 20% against the dollar from the start of 2013.
Fast forward six months and the rupee has found some semblance of stability, having so far avoided the latest bout of market turmoil. It would be wrong to give all the credit to Rajan.
Much of the heavy lifting was done by his predecessor, Duvvuri Subbarao. In particular, Subbarao supplemented government policies to curb gold imports, which have helped to slash India's trade deficit. As a result, the economy is far less reliant on inflows of money from abroad and the rupee is much less susceptible to the mood swings of global investors.
But Rajan has still played a role in shoring up the rupee. For one thing, he has been a reassuring figure for global investors, partly because of his background as chief economist at the International Monetary Fund (IMF), but also because of his policies. One of his earliest decisions was to temporarily open a special window to attract more foreign currency deposits from Indians overseas. That window yielded $24 billion in inflows.
Why consumer price inflation matters to households, Rajan
He also looks to be a steady hand when it comes to monetary policy. So far he has hiked the repo rate by 75 basis points or bps since taking office. Rate hikes should in theory support the currency, but as Indonesia, for one, has recently found out, they can also create a sense of panic that does little to attract investors. There has been no sign of panic in Rajan's rate hikes, largely because they fit with an increased focus on containing domestic inflation – something that India has long needed.
Indeed, Rajan has made tackling inflation his main goal from day one. Upon assuming the role, he said that "the primary role of the central bank…is monetary stability… Ultimately, this means low and stable expectations of inflation".
Along those lines, Rajan now seems to favour using consumer price inflation as the main anchor for monetary policy. Traditionally, the RBI has focused on wholesale price inflation, which has generally been lower than consumer price inflation in recent years. It has fallen sharply this year, to 6% on-year in December, which in the past would probably have encouraged the RBI to cut rates.
Instead, Rajan has been hiking rates in an effort to tame consumer price inflation, which after all matters to households.
As it stands, India holds the unfortunate distinction of having the highest consumer price inflation of any major economy. Consumer prices were up by 10% on-year in December. Unfortunately, this is not particularly unusual. India has been struggling with rapid consumer price inflation (CPI) for years. Indeed, over the last decade the prices faced by consumers increased by a staggering average of 8% per year.
It is not surprising then that households are expecting prices to continue rising at very rapid rates. This is important, because expectations tend to feed into actual price developments. For example, workers expecting high inflation demand higher wages, which forces employers to hike the prices of their products in response. It's a cycle that is hard to break.
Rajan's policy agenda: Stable price environment
But breaking that cycle is at the heart of Rajan's policy agenda. Of course, there are some price factors that the RBI has little control over. For example, food shortages have played a role in driving inflation exceptionally high over the last six months. Rajan cannot control the weather and he cannot repair the poor distribution network that amplifies food shortages.
But the RBI can reduce the average inflation rate and help ensure that one-off shocks do not have lasting effects. An expert panel set up at Rajan's request (and led by RBI deputy governor Urjit Patel) recently proposed an ambitious long-run target of 4% consumer price inflation. The RBI will not formally implement the target until after discussions with the government, but it appears that Rajan is already on board. By setting a clear target and keeping monetary policy on a path that is consistent with that target, the RBI should be able to slowly lower inflation expectations and, in turn, deliver a much more stable price environment.
Short-term pain, long-term gain
The transition will not be pain-free. In fact, Rajan's inflation battle will put prolonged pressure on the economy. Economic growth sunk to a decade-long low of 4.5% in FY2012-13, which has been bitterly disappointing for an economy that not long ago was being touted as on the cusp of growth of more than 10%. Growth has not picked up much over the last year and, with interest rates set to stay high, the recovery will remain muted.
Over the longer term, however, the economy will benefit if Rajan succeeds in bringing down inflation. For one thing, a low inflation environment would encourage more savings, which would create a larger pool of funds for much-needed investment and reduce the need for firms to look abroad for financing.
Overall, Rajan looks ready to sacrifice short-term growth for long-run stability. He also appears to be taking the lead on other reforms that are needed to lay a more solid foundation for long-term growth.
Take banking sector reform, for instance. The RBI took a positive step in November by levelling the playing field for foreign banks. Rajan also wants to create more competition in the banking industry and give banks more freedom in their lending decisions, partly by relaxing rules that force them to hold large volumes of government bonds. The result should be an increase in productive lending to the private sector, which has flat-lined in recent years. But Rajan risks making enemies in government if he pushes too far, not least because state-backed or public sector banks still dominate India's banking system.
In fact, India's fractious political scene, plagued by inconvenient periods of policy paralysis and too often guided by self-interest, could well frustrate not just Rajan's ambitions, but also the chances of broader reform in the economy.
In this context, the upcoming general elections are critical. At the moment, there are still doubts that the upcoming polls will deliver a government strong enough to pursue necessary reforms. The economy needs a forward-looking government as well as a strong central bank governor if it is to achieve a sustained revival.
(With inputs from Miguel Chanco, Asia Economist, Capital Economics, Singapore)