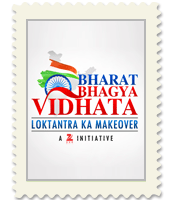 When people talk about inflation, it always has a negative connotation to it. And more often than not, it does affect the economy in a negative way, but there are several studies that contest this and show that inflation could in fact help stabilise a country's economy.
Inflation as a whole is a process that represents economic growth in terms of rise in supply and demand. If there is absolutely no inflation, then there is no rise in supply and demand, and this creates a stagnant economy which is redundant in terms of overall economic growth of the country.
Many theorists propose a theory called 'Controlled Inflation', which involves a slight rise in prices that helps generate greater productivity in enterprises and benefits the overall economic development of the country at the same time.
However, the problem with this theory is that more often than not, inflation tends to spiral out of control and cannot be contained, which results in a decrease in money value as well as a drop in the purchasing power of the individual.

Many governments all over the world try to stabilise inflation but they all fall flat.
For instance, over the last few years The Reserve Bank Of India, tried convincing people to save rather than spend in order to stop the increase in inflation. But this, in turn, hurts the individual as interest rates soar, and rising prices mean simple consumer goods and services become more expensive and results in a nose dive in the individual's standard of living.
The effect of inflation is much greater on certain commodities especially gas and fuel prices, commodities that individuals use on a daily basis not to mention their use in production, transportation and household consumption.
What theorists suggest is controlling the inflation to a point where there is an increase in price but not so much that the standard of living drops, and not enough for the price of consumer goods to increase to the point that the supply remains the same, but owing to the extremely high prices the demand decreases.

Theorists claim that controlled inflation although very rare can be done. But with the prices of oil, gas, fuel and other major industries on the rise, it will be difficult to curtail the already increasing effects of inflation and then try to stabilise the market.