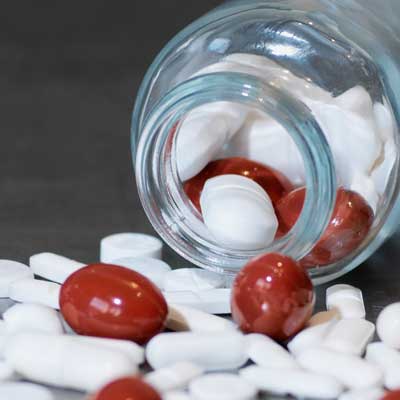 In a scenario where exports posted positive growth for the third consecutive month of Fiscal 2014-15, traditional export-oriented manufacturing sectors like Auto and Pharma are the ones which are most likely to gain traction due to revival in export markets.
While India's exports grew by 10.2% in June from a year ago, on a cumulative basis, exports rose 9.3% to $80 billion in Q1FY2015. In value terms, exports came at $26.5 billion in June as against $28 billion in May.
Auto and Pharma sectors are expected to do well on account of several factors: reduction in China's export competitiveness, and availability of a large skilled Indian workforce at a cheap cost.
In Q1FY15, export revenue for Bajaj Auto has increased by 20% to Rs 2,251 crore. This was the highest ever exports in value terms. With exports to Egypt resuming in July, the company looks optimistic about the outlook for exports.
Similarly, export revenue for Bharat Forge has increased by 39% to Rs 551.8 crore during the period under review.
India is emerging as an export hub for auto industry. According to Barclays report, while exports for two wheelers have grown at a compounded annual growth rate (CAGR) of 23% over the past 10 years (FY04-FY14), total four-wheelers exports have grown at a CAGR of 16% during the period under review.
With regards to the revenue breakdown of Indian auto companies, exports have contributed 55% to the total gross sales in FY14 for Bharat Forge. It is India's largest manufacturer and exporter of automotive components. It caters the need of global trucks by supplying critical engine equipments.
Similarly, exports have contributed 40% to the total gross sales for Bajaj Auto. It is the largest two-wheeler exporter with a 67% share of motorcycle exports. It exported 1.3 million motorcycles in FY14.
Likewise, in case of Ashok Leyland and Motherson Sumi exports have contributed 13% and 12% respectively to the total gross sales in the last fiscal.
Even, MNC auto companies like Hyundai, Ford have decided to transform India into an auto export hub. Hyundai Motor India Limited (HMIL) has been India's number one exporter for the past eight years consecutively. Exports account for nearly 38% of total production in India.
Another sector which is expected to remain in the limelight would be Pharma. Pharma companies in India derive significant amount of revenues from exports with US being the primary export market.
While Dr Reddy's derives about 83% of its revenue from exports, Glenmark Pharma and Lupin each derives around 73% of its revenue from exports.
Pharma exports seem to have a promising outlook. As per Pharmexcil (Pharmaceuticals Export Promotion Council of India), pharma export is expected to grow by nearly 20% CAGR to $41 billion by 2020 from $13 billion in 2013.
With regards to the stock performance of export-focussed companies, so far this fiscal Bharat Forge has risen by 73% and has outperformed the stock markets.
Similarly, Ashok Leyland, Motherson Sumi, Lupin, and Glenmark Pharma have generated positive returns of 53%, 40%, 24%, and 14%, respectively.
However, Bajaj Auto, and Dr Reddy's have generated returns of 1% and 8%, respectively, when compared to 16% returns delivered by Sensex.