This is the second hike in the duty in six months as gold imports touched an alarming 162 tonnes in May.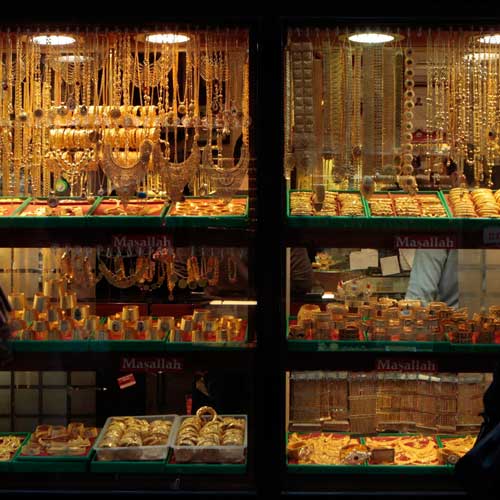 With spiralling gold imports putting huge pressure on the Current Account Deficit, government tonight hiked the import duty on the metal to 8 %, up by 2%, in a bid to rein in demand.
"The import duty on gold has been increased from 6 % to 8 %," Revenue Secretary Sumit Bose said.
This is the second hike in the duty in six months as gold imports touched an alarming 162 tonnes in May. The imports touched a staggering figure of USD 15 billion in the last two months.
The hike is aimed at curbing import of gold which is mainly responsible for the rise in CAD impacting on the country's foreign exchange reserves as well as the rupee value.
The CAD, which is a difference between inflow and outflow of foreign currency, touched a historic high of 6.7 of GDP in the quarter ending December 2012. It is likely to have reached in the range of 5 % during 2012-13, much above the RBI's comfort level of 2.5 %.
Worried over the deteriorating CAD position, the government had in January increased the import duty on gold from 4 % to 6 %.
The Finance Ministry's action to raise duty follows curbs announced by the Reserve Bank on import of gold by banks as well as other entities.
Buoyed by a firm global trend, gold prices rose by 0.33 per cent to Rs 27,336 per 10 gm in the futures trade today as speculators enlarged their positions.
The issue of surging gold imports figured prominently in the Financial Stability Development Council (FSDC) chaired by Finance Minister P Chidambaram and attended by all regulators including RBI Governor D Subbarao on Monday.
Earlier in the week, Commerce and Industry Minister Anand Sharma had advocated that gold import should be only for actual usage and not for trading purposes.
Department of Economic Affairs Secretary Arvind Mayaram too had recently indicated that more steps were in the offing to reduce gold imports.
"Export import policy on gold will have to be reviewed.
May consider banning gold coin sale by banks," he had said.
RBI has already put restriction on advances by banks and NBFC against gold coins.
With an aim to moderate the demand for gold for domestic use, the RBI has restricted the import of the yellow metal on on consignment basis by banks and other nominated agencies, "only to meet the genuine needs of exporters of gold jewellery".