I do not intend to change the company's approach: Vishal Sikka, newly appointed CEO and MD at Infosys
This has been a company which has been an icon. There are many opportunities ahead of us. At Infosys, we have had a team which has designed software that has helped steel plants, power plants long before internet of things became a fad. I see an opportunity here to deliver incredible solutions. Read more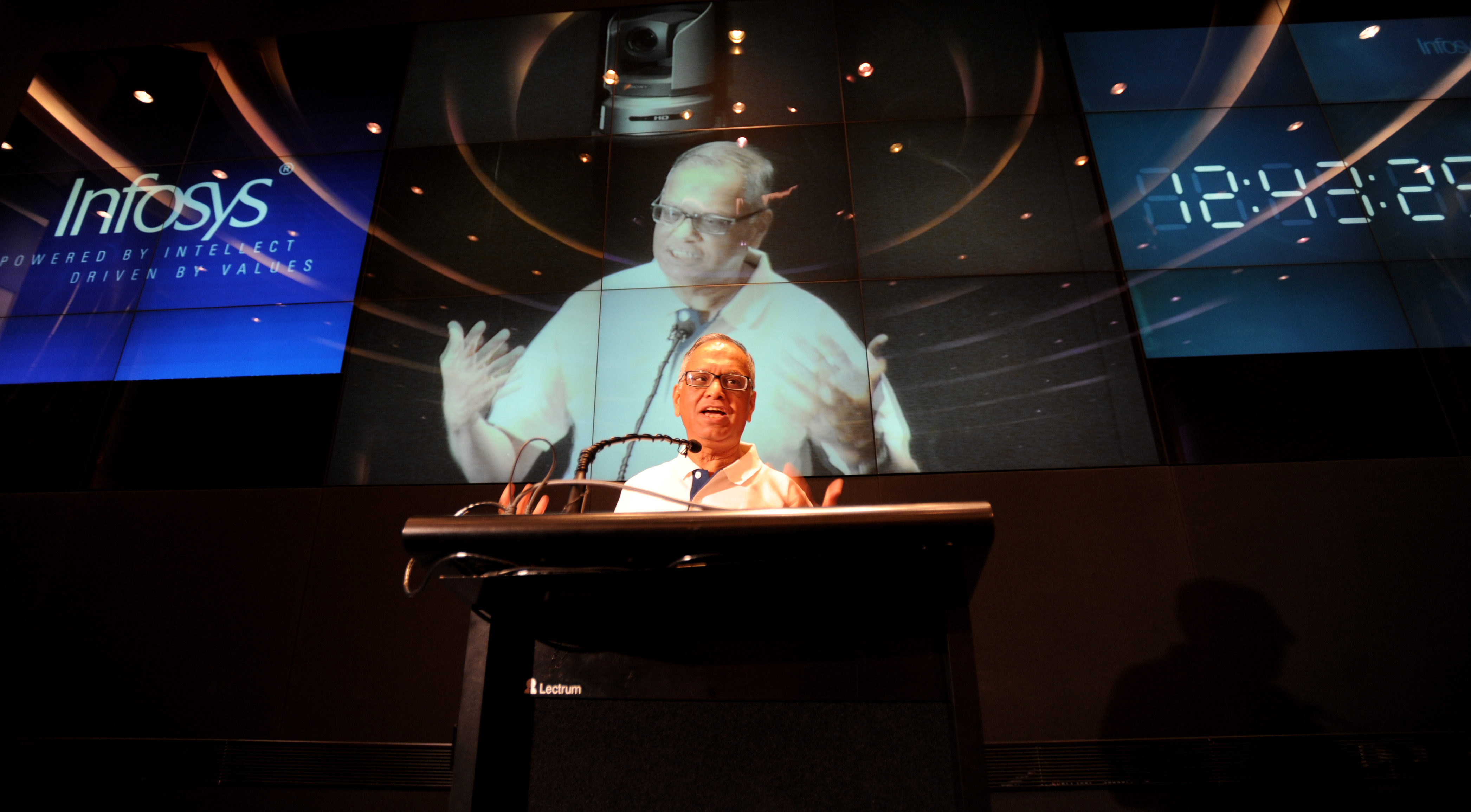 Vishal Sikka has the highest 'learnability quotient', says NR Narayana Murthy
Vishal Sikka is something special. He is Ph.D from Stanford. He has the highest recognition as an intellectual. And experience in managing a global company. It is a clear indication that he has the highest 'learnability quotient'. Given that he is young, has a wider perspective on various things, I feel he will have best aspirations for the company.. Read more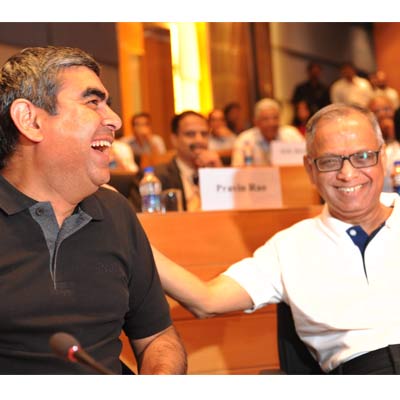 From bylanes of Baroda to Bangalore's boardroom: Journey of new Infosys CEO Vishal Sikka
From humble beginnings in Baroda to a PhD from Stanford University and leading a turnaround at tech giant SAP, Vishal Sikka's zest for knowledge guided his decision to join India's second-largest software services firm Infosys as its next CEO and MD. It could be one of the toughest assignments for the 47-year-old industry expert as he takes on the mantle on August 1. Infosys, founded by NR Narayana Murthy in 1981, has been facing senior-level exits and competition from TCS and HCL Technologies. "I'm very happy and humbled to take this responsibility. I have always been amazed at how Infosys always put emphasis on education and learning." "Like Narayana Murthy, I am also the son of a teacher. My mother was a teacher in Rajkot, Gujarat, and father was an engineer in the Indian Railways," he told. Read more
Happy to welcome Vishal @vsikka to Infosys. I am confident that Infosys is in capable hands.

— Narayana Murthy (@Infosys_nmurthy) June 12, 2014
Humbled to lead @Infosys an iconic pioneer in IT. Looking fwd to learn & work w/ infoscions & global clients on breakthrough innovation.

— Vishal Sikka (@vsikka) June 12, 2014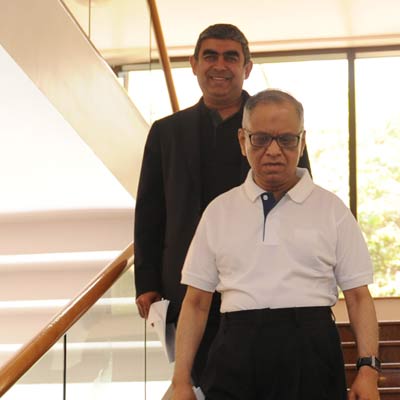 Major changes at Infosys as Narayana Murthy steps down as Executive Chairman, announces new CEO
Infosys Ltd, India's second-largest IT services exporter, on Thursday named former SAP AG executive board member Vishal Sikka as chief executive officer, the first time the company has not chosen one of its founders for the role.
Sikka will take over from current chief executive SD Shibulal, one of the engineers who founded Infosys, on August 1, the company said in a statement to the stock exchanges.
Infosys, which has long been a trend-setter in India's $100 billion-plus outsourcing industry, was under pressure to bring in a new chief executive soon to check an exodus of junior staff and reassure investors after a slew of departures at the top.
NR Narayana Murthy will step down as the Executive Chairman on June 14. Read more