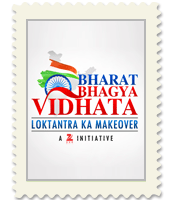 With rupee depreciation inflating airlines' import costs – price of aviation turbine fuel (ATF) is up 7% – traffic growth may be at risk ahead of the festive season, if airlines' anticipated fare hikes are more than marginal, said industry experts.

It is believed that airlines may effect a 15-30% increase in fares across all sectors.
SpiceJet said in a statement: "The rise in our operating costs has been abrupt, serious and largely driven by the rapidly weakening rupee. About 75 % of the total spending is either directly or indirectly influenced by the dollar, which has appreciated 25% this year alone. We are in no position to absorb the additional burden and we are compelled to put through the fare hikes to neutralise the impact of increase in costs."

According to travel agents, Jet Airways has started raising airfares from Tuesday. According to PTI, the airline has effected a 25% fare hike, but Jet declined comment.

Without giving details on the quantum of hike, an Air India official said: "We will track what the competition is doing as far as the prices are concerned. But the level of hike will not be as high as others' because we never dropped our prices so much."

Most of the airlines had reduced their airfares in July and August in order to offset the off-season's slack demand. In response, passenger traffic grew 7.25% in July.

"The impact (of any excessive airfare hikes) on demand will be more than negative. We had seen single-digit growth in July, while September could be negative on-year," said Sharat Dhall, president of yatra.com, a travel booking website.

Around the same time last year, ahead of the festive season, airlines had hiked fares as the withdrawal of Kingfisher Airlines reduced overall capacity. But that caused a double-digit traffic decline last October. However, experts feel the scenario this year could be worse, given the slowdown.

"There is inflation all around. People may switch to other modes of transport like railways if airfares are out of reach. This will lead to people planning their travels more in advance as the impact of higher airfares will be less on advance bookings as compared to spot bookings," said Dhall.