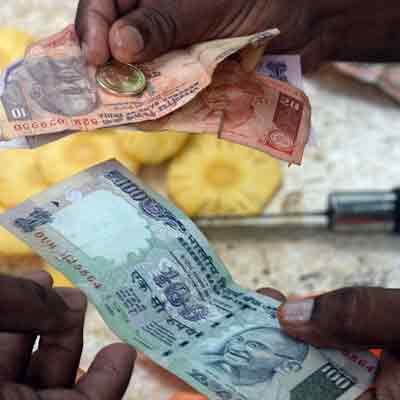 DMK's Kanimozhi, A Raja and Dayalu Ammal were charged under anti-money-laundering act for their involvement in 2G scam on Friday.
Here's a look at the law and its details:
Prevention of Money Laundering Act is Indian law passed in 2002 to prevent money-laundering and to provide for confiscation of property derived from money-laundering acts by companies or high net individuals.
Below are official definitions:
*Attempting to indulge or assist other person or actually involved in any activity connected with the proceeds of crime and projecting it as untainted property.
*The act prescribes that any person found guilty of money-laundering shall be punishable with rigorous imprisonment from three years to seven years. He could also be liable to fine of up to INR500000 (US$8,400) However, vide amendment of PMLA, 2002 in 2012, the upper ceiling on the quantum of fine has been done away with.
*Appropriate authorities, appointed by the Govt of India, can provisionally attach property believed to be "proceeds of crime" for 180days. Such an order is required to be confirmed by an independent Adjudicating Authority
The Adjudicating Authority is the authority appointed by the central government. It decides whether any of the property attached or seized is involved in money laundering.
*An Appellate Tribunal is the body appointed by Govt of India. It is given the power to hear appeals against the orders of the Adjudicating Authority and any other authority under the Act.
*Orders of the tribunal can be appealed in appropriate High Court (for that jurisdiction) and finally to the Supreme Court.
*Special Court under Section 43 of Prevention of Money Laundering Act, 2002 (PMLA) says that the Central Government, in consultation with the Chief Justice of the High Court, shall, for trial of offence punishable under Section 4, by notification, designate one or more Courts of Session as Special Court or Special Courts for such area or areas or for such case or class or group of cases as may be specified in the notification.
*A person, who is accused of having committed the offence of money laundering, has to prove that alleged proceeds of crime are in fact lawful property.
*This is an Act of the United States Congress that made money laundering a Federal crime. It for the first time in the United States criminalised money laundering
*Banks, financial institutions and intermediaries including stock market intermediaries such as brokers are required to maintain records of all cash transactions, exceeding Rs 10 lakh. This is necessity under the Prevention of Money Laundering Act, '02 (PMLA).
*The information is provided to Financial Intelligence Unit, India (FIU-IND), a multi-disciplinary unit created by the government to establish links between suspicious or unusual financial transactions and underlying criminal activities.
*Basically, this means banks and FIs including chit funds, co-operative banks, housing finance companies and non-banking financial entities would also be required to keep records of every transaction that appears to be suspicious, even if it was not a cash transaction, a finance ministry release said here today.
Cases:
*The Enforcement Directorate (ED) had registered money laundering cases against firms, including Jindal Steel and Power Ltd (JSPL) and Rathi Steel and Power, which are under the CBI scanner. ED officials said the agency has issued directions to its various zonal offices across the country to initiate investigations under the Prevention of Money Laundering Act (PMLA) in the financial dealings of the firms which have also been booked by CBI in this case.
*The agency, according to sources, has taken cognisance of the over 17 FIRs filed by the CBI and will investigate if these firms laundered illegal money and generated "proceeds of crime" in the entire process of coal allocation.
The probe by both the agencies is usually monitored by the Supreme Court.