Veteran banker and corporate icon KV Kamath, chairman, ICICI Bank and, until recently, chairman of Infosys (a position that reverted to NR Narayana Murthy who signed in for a second innings), recently made news by saying, on the day Narendra Modi was anointed as the BJP's prime ministerial candidate, that the "Gujarat model is something we can certainly be proud of". In an exclusive interview with Zee Business, Kamath took stock of politics, economy, business and industry that are all linked in India in a unique way.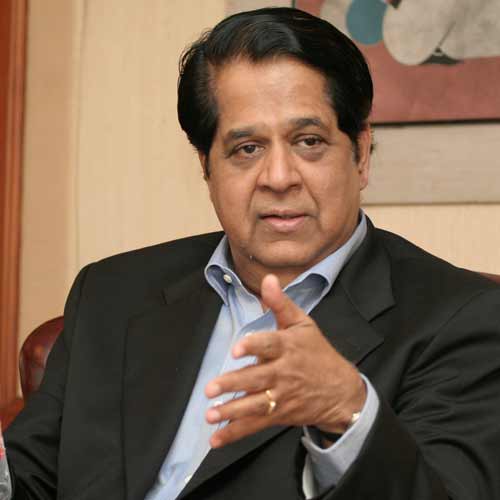 How optimistic are you about the current political scenario?
I am more optimistic than I was a year ago. The monsoon will have a good impact on growth. The Cabinet Committee on Investment (CCI) clearing projects is a good initiative. Projects should start taking off in next 6 months. A good monsoon should improve consumption in 6 months. Infrastructure revival might be another 18 months away at least.
But don't you think the problem is of execution ? Corporates are more worried about that, it seems.
Execution is a problem. CCI has enough projects in the pipeline. If approved projects come on line and new ones are added. It will be good. We have an inventory to keep going for 24 months.

What are you hearing from your corporate clients since rates may not soften anytime soon?
The RBI action is justified. With inflation, RBI had to take hard action. Now long term rates will remain higher. Short term rates will soften. This has stabilised currency. Rupee has recovered from 66-68 range (versus the dollar). Funding is not a problem. Problem is low demand from corporates. 17 years ago we had a
20% interest rate and there was still demand. Consumption has to pick up for the economy to kick start. Rural economy is faring well. Hence my mood is better.
What's your view on RBI crack down on consumption schemes like 0% EMI (equated monthly installments)?
Consumption was first affected by high inflation. 0 % EMI scheme can be carried out by manufacturer as well. Affordability has become a problem due to inflation.
Some people feel the RBI's fight with inflation is a kind of shadow boxing which has affected consumption but not managed inflation.
You are right , consumption is under threat. Again affordability is an issue. Funding should be available for the consumer. Interest rates moved up very rapidly which has affected consumption. Growth dropping from 9% to 5% has affected consumption too. For the kind of growth we have , consumption demand is very low

Is it disappointing that domestic consumption, the back bone of the economy only dropped?
The problem is free cash flow dried up with consumer. Old EMI's went up, so people did not take new loans. This resulted in a drop in purchasing power.
The new governor has indicated that he will focus on CPI (Consumer Price Index). Does it mean we should not expect rates to soften anytime soon?
The scope for reducing interest rates drastically is low. Till we see inflation coming down,only a marginal drop is expected. The food basket has to correct for inflation to drop. Ideally after a good monsoon food prices should drop. But I will wait till prices actually drop. Long term rates will still remain higher. If CAD (current account deficit) softens (in the second quarter—July-September), then the scenario may change.
But RBI itself is frustrated with the supply side. What's your take on the food security bill?
Supply side is an issue. So may be interest rate is not the medicine to tackle inflation. Food security can't be avoided. The bigger challenge is distribution of food. How do we provide food security is a question which needs to be answered. There are many leakages and they need to be plugged to keep the bill low. So demand – supply both needs to be addressed
But don't you think focus on job creation will be better than giving subsidised food?
Both are necessary. It is not a question of either-or. Growth will happen if bottlenecks are cleared and that will create jobs. But we clearly need movement on both these areas
Is there a scope or demand for change in leadership now?
UPA managed good growth in its first five years. Later on governance became an issue at various levels. From courts to government itself added to governance issues. There were environmental issues , regulatory issues. All this derailed growth. Some of the measures which are taken now by the government should have been taken earlier. Nothing was stopping CCI two years ago. Now the execution of announced schemes will have to be good. If government acts well in next 6 months, voters will vote accordingly.
Is it possible to replicate the Gujarat model at national level?
There is no scope for that debate now. The Gujarat model needs to be replicated at the national level. People understand the need for good governance nationally.
What do you think will drive voter behaviour this time?
I have observed voters from 1977-78. Voters are much smarter than we think they are. Rural voter is also very smart. They understand what is good and what is not. Today voter is worried about low growth. Low growth has affected all. Sentiment is low because of that. If sentiment can be changed in 6 months then vote pattern may change. But otherwise they will vote in a particular way.
But the government will face anti-incumbency too?
I don't think good governance faces any such issues. We have seen chief ministers with good governance in 3rd term from Gujarat to Patna. So governance will be the key issue in elections.
There has been a leadership change at Infosys. What is your view?
I can't comment on Infosys and current leadership. But as far as the future of the tech industry is concerned I am very hopeful. The opportunity has evolved and industry will have to evolve too.
What is a big challenge and opportunity?
Our population is a big opportunity. Making two ends meet creates scope for growth. In Europe, growth has fallen. The reduction in income disparity will create growth.