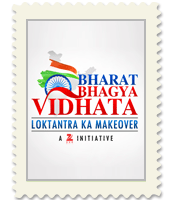 Investors lured by record gold prices are returning to gold exchange-traded funds (ETFs) leading to close to doubling of volumes in August over July this year.

"While the rising gold prices have led to some redemptions in ETFs, aiding their volumes, even buying activity has picked up significantly," an expert said.

Rising gold prices since April end on the back of fall in rupee, which shed 28% during the period, saw some ETF redemptions in June-July, with volumes in July averaging 79.01 (units in thousands, in the top five ETFs).

However, in August, when gold prices crossed the psychological Rs 30,000 mark, gold ETF volumes have close to doubled to 151.05 (units in thousands, in the top 5 ETFs)
Srikanth Meenakshi, director, Fundsindia, said in the last one-two months we have seen an increased interest from the investors.

"In fact, we have seen investor interest pick up. In the first half of the year, as the gold prices were going down, people had started selling. But now that the markets have also been fluctuating and gold prices rising, people's faith in gold is getting reaffirmed."

Anubhav Srivastava, head-institution & products at Motilal Oswal Securities, said when gold prices go up, the demand also moves up. Though Srivastava said that both buying and selling was happening, he said uncertainty in the market has pushed up buying interest.

Experts said if uncertainty in the market and economy continues then investments in gold and gold ETFs are likely to rise.

Naveen Mathur, associate director - commodities and currency, Angel Broking, said going ahead, gold prices are expected to consolidate at Rs 31,000-32,000/10 gram level. "The fact that festive season is round the corner and monsoon has been good will boost rural income, it should be demand positive in the coming months."

He said even if due to the Fed tapering, international gold prices come down, in rupee terms it is still likely to be in the range of Rs 29,500-30,000/10 gram.

"Several investor know the basics of investing in gold – that one should not have more than 5-10% of their total portfolio in gold, or they should buy when the prices are low – but investors don't really follow this," Meenakshi said. Gold closed at Rs 31,560/10 gram in Mumbai on Thursday.