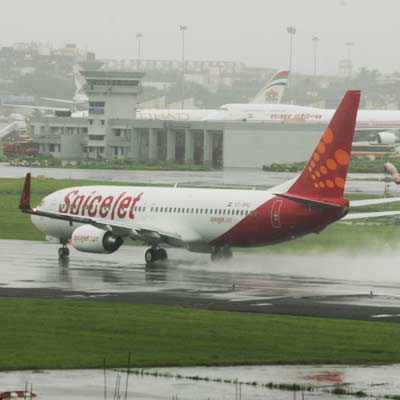 Global airlines grouping Oneworld has said it is open to taking on board an Indian carrier provided it complements other members and has high service standards like Kingfisher Airlines, which has now been grounded due to financial troubles. "If someone like Kingfisher wants to work with us and have quality products, we will certainly consider," Oneworld chief executive Bruce Ashby said during an interaction with the media on the sidelines of the function of SriLankan Airlines joining the alliance over the past week in Colombo.
SriLankan Airlines, the first from the sub-continent, joined the elite club of global airlines from May 1. There are three airlines groupings -- Star Alliance, SkyTeam and Oneworld. Star Alliance, which the national carrier Air India is expected to join from July, is the largest of the three with 26 members followed by SkyTeam with 19 members and Oneworld with 15 members.
While Oneworld has carriers like American Airlines, Cathay, British Airways, Qantas and Qatar Airways, Star Alliance has Singapore Airlines, Lufthansa, Scandinavian, Air China, and Turkish Airlines among its members.
Stating that the alliance is close to taking onboad a domestic carrier in the club, Ashby said he feels "very bad" at the Kingfisher experience as all that (grounding) happened before they could be part of the league. The Vijay Mallya-promoted carrier Kingfisher was taken in the premier alliance as a member-elect way back in 2010, but before it could officially join the alliance, the carrier sank into financial distress, leading to its grounding on October 1, 2012.
Ashby said however that Oneworld did not have serious discussions with any domestic carrier following the Kingfisher episode. Ashby said Oneworld looks for an airline as a member who compliments its fellow airlines in the club and has high quality standards.
At the same time joining an alliance depends on an individual carrier too as at times the alliance may be intending to take on board that particular airline but that airline may have interest in another grouping. "So it takes time to figure out, who are the ones and what relations will work," he said.
Ashby, however, said that despite no Indian carrier under its wings, the alliance was being represented through the members' airlines such as Qatar Airways and Sri Lankan which have strong presence in the local market. The low-cost carriers might be part of any of the global alliances in the times to come, he said, adding that such a development cannot happen unless interested LCCs upgrade themselves to a higher level. "It might happen. But it would be an expensive proposition for a low cost carrier to join an elite alliance. They will have to upgrade their IT systems, retrain their people, and do a lot of things," he said.
Citing the example of German budget carrier airberlin, which joined the Oneworld as its 11th member in 2012 after it changed its business model and technology, Ashby said, "I don't see any reason why it won't happen in India." Oneworld serves almost 1,000 airports spanning 150 countries, with 14,250 daily departures, generating USD 140 billion in annual revenues. Besides, it carries more than 500 million passengers a year on a combined fleet of some 3,300 aircraft and offers over 600 airport lounges.