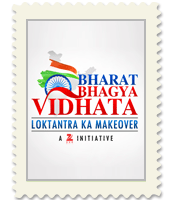 Slowdown is piling on the pressure on biscuits and they are crumbling. The largest category in the branded food segment, biscuits are believed to be a market worth up to `17,000 crore. But growth rate has slowed to one-third in the past one year due to a variety of reasons.
Amnish Aggarwal and Gaurav Jogani of Prabhudas Lilladher wrote in a report that taking "the growth index for the biscuit category as a whole as 100 for the first quarter last year, it has slipped down to 35 in the first quarter of this financial year".
Volume growth had slowed to single digits since the second quarter of last fiscal; but, that is believed to have slipped to sub-5% in the past couple of quarters.
That growth is down is undisputed. Pravin Kulkarni, general manager-marketing, Parle, the market leader, says the industry has not been growing at a robust pace. "The growth rate has drastically come down from, say, 12-15% to about 5% in the last one year."
Kulkarni adds that the segment of popular glucose biscuits has been the worst hit. "If its contribution was 60% about two years back, it has now slipped to only 30%."
So much so that even diversified conglomerate ITC, which makes the Sunfeast brand of glucose biscuits, had accepted after its first-quarter results that it had been witnessing slowdown in this segment.
Abneesh Roy of Edelweiss Securities says biscuits are taking a huge hit not just because of the across-the-board slowdown but also because it is one of the most well-penetrated segments. Meaning, further growth in challenging times like these is tougher.
"After soaps and detergents, biscuits are one of the most well-distributed and well-penetrated segments. Acquiring new customers during a slowdown becomes more difficult for categories that are well-entrenched and this slows down the growth rate," said Roy.
There are more reasons. To a certain section of consumers, biscuits qualify as discretionary expenditure. This is further dragging down their sales growth, in tune with the general slowdown in all forms of discretionary expenditure, from chocolates, skincare, consumer durables to autos (read the auto sales slowdown story below).
Sluggish growth has also slowed the rate of premiumisation in biscuits.
Then, there are the new standard packaging norms introduced last November that have hit the volume growth, says an analyst with a foreign brokerage. "For instance, earlier, biscuit-makers were selling pack sizes of 60 gm or 65 gm, but as per the new rule, they can sell it only in pack sizes of 25, 50, 75, 100 gm and so on. So, the pack sizes had to be reduced significantly in several cases, and it was not feasible to pass on the price hikes," she said.
Going ahead, the premium biscuits segment is expected to do better, but recovery in the overall segment is expected to take time.