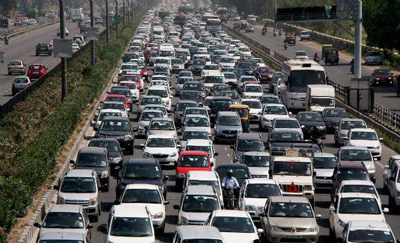 India represents one of the largest car markets in the World. The uninterrupted involvement of Foreign stakeholders like Volkswagen, Jaguar etc has been expanding since the past few years. The reduction in interest rates coupled with stable oil prices would prove to be conducive for economic growth especially in the automobile sector. A general fall in interest rates of Automobiles is something that is definitely being looked forward to from the 2014-15 Financial Budget.
Under the Automobile sector, the number of taxes such as National Calamity Contingent Duty, Automobile Cess for imports, Octroi, Road Tax are levied in addition to Customs Duty, Excise Duty and VAT. Reduction in the excise duty from the Government's end would be an added perk. Central Government's measure to reduce the Excise Duty on cars, had come in February 2014 after the sector witnessed lack of growth. The government bought in th concept of Cenvat Credit which is a system of taking credit on the tax paid and using the credit for the tax payable. But the Excise Duty paid on diesel as an input credit still hits domestic manufacturers. At the end of the day, due to power shortage these manufacturers resort to generating their own power thus increasing the cost of production. So the manufacturers should be allowed to avail the input credit on diesel in internal power generation. The cascade effect of inflation can be dealt to some extent after petroleum products are covered by the highly awaited proposal for a unified Goods and Services Tax (GST).
The Pre Budget Memorandum from Society of Indian Automobile Manufacturers studies that depending on the size of the vehicle and whether it is run on petrol or diesel, the indirect tax borne by auto manufacturers ranges from 57% to 82%. At a time when entire country is looking forward for a GST, the auto industry should push for a merger of all these taxes within the GST legislation. Also, the Society of Indian Automobile Manufacturers lobbied for a new free trade policy, enhanced export incentives for vehicles, streamline and free inter-state movement of vehicles.