Is identifying other loss-making PSUs for sale; to soon send a proposal to PMO for it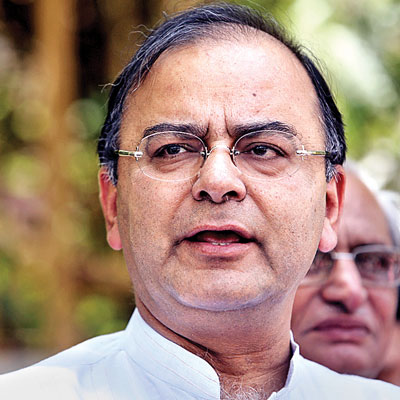 The finance ministry's strategy to pull the country out of gloomy fiscal situation seems to be deferring mega liabilities and creating new resource mobilisation avenues.
In effect, the Arun Jaitley-led finance ministry plans to defer the UPA's Food Security Act till the fiscal situation improves, and is also looking at additional resource mobilisation by selling off Air India, sick PSUs, and divesting stake in other public sector companies.
The finance ministry is in the process of finalising a proposal, and will approach the Prime Minister's Office (PMO) for approval.
The government is actively considering stake sale in Air India, given the amount of public money the carrier is gulping down every year.
A senior official told dna, "Various options are being studied. One of them could be roping in a strategic partner holding 49% stake and the government could make a roadmap for time-bound stake reduction."
The ministry is also in the process of identifying other loss-making PSUs, and will submit a plan for selling them. Their real estate values will too be unlocked as per the government plans. Also, Jaitley has a plan of divestment worth Rs 36,900 crore for the current fiscal. The companies identified are Container Corporation of India and SAIL, according to sources.
The department of disinvestment will hold discussion with SAIL on stake sale next week.
Air India, meanwhile, has become a dead albatross for the government. The erstwhile UPA regime too had hinted that the government could not afford funding the carrier endlessly. The then aviation minister had said that post the Rs 32,000 crore bailout, the AI will not be extended any further assistance. According to the Centre for Asia Pacific Aviation, the airline's loss in 2012-13 will be over and above the government's budget for education sector.
Between 2008 and 2012, the airlines' losses were to the tune of $5.25 billion, as per the CAPA data. International routes contributed 80-90% of the losses.
The NDA is going to do to control the fisc is deferring the Food Security Act, which legitimises 5KG food grain to every household at subsidised rates.
"It ought to be deferred until the fiscal situation corrects. There is already a burden of payables to the oil marketing companies for their under-recoveries,"said the official.
The finance minister has suggested that for the time being the successful models of the targeted public distribution system be studied and then emulated. Necessary instructions have been issued by the PMO to the agriculture ministry. The implementation of Food Security Act requires over Rs 150,000 crore, which is simply not there. The other agenda on the finance ministry's radar is merger of regulators and labour reforms.